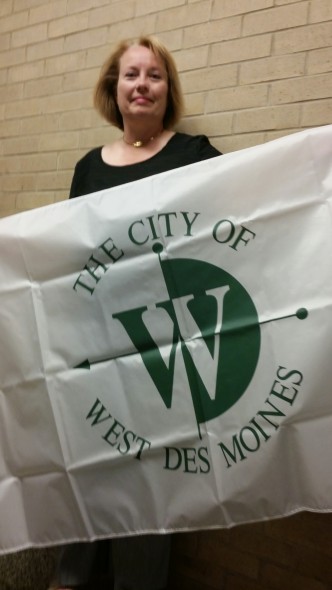 Dorothy Pisarski, associate professor of journalism, will travel to San Jose, California later this month to represent the West Des Moines Sister Cities Commission at the Sister Cities International Conference.
The theme of the conference is "The Power of Digital Diplomacy," and Pisarski will be responsible for bringing back information to help West Des Moines internationalize its commerce. Pisarski was selected to attend by her fellow commissioners.
At the conference, Pisarski will have the opportunity to attend specialized regional tracks on Asia-Pacific and Latin America commerce, and meet members of the U.S. Department of State. Sessions include topics on integrating new technology into programming, fundraising effectively, programming for economic development, media relations, and protocol. Pisarski will also have the opportunity to network and share experience with members of sister cities organizations from around the country.
Visit http://www.wdm.iowa.gov/Index.aspx?page=1178 for more information on the West Des Moines Sister Cities Commission and its purpose.