Drake University journalism students were the big winners in the 2014 AEJMC Student Magazine Contest, grabbing a total of 12 awards, including four first-place prizes.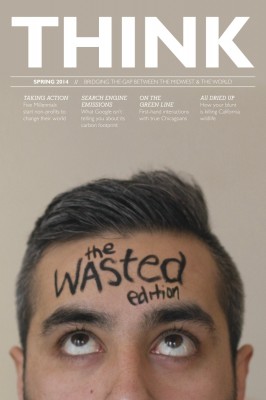 The contest, judged by media professionals and sponsored by the Association for Education in Journalism and Mass Communication, featured 270 entries from 28 universities. Seventeen schools won awards, and Drake led the field with 12 awards. Ryerson and Missouri were next with eight each.
The spring 2014 issue of Think magazine won the general excellence award for a single issue of an ongoing magazine. Rachel Weeks was editor-in-chief for the issue, which was a capstone project for senior magazine and news/Internet students at Drake. The magazine app can be downloaded for free on iTunes.
The overall excellence category included 26 entries and was judged by Sara Austin, deputy editor of Cosmopolitan and winner of the 2014 National Magazine Award for service journalism. She had this to say about Think:
"From the arresting cover image on, the magazine engages with witty visuals, a narrow-but-deep theme that is meaningful to a broad range of readers, and clean, professional writing. The editors impress by addressing "do gooder" topics without ever feeling preachy or overly earnest, but also without resorting to the crutch of snark or sarcasm. The iPad-only format is designed cleanly, easy to navigate, and reinforces the theme of sustainability."
Think's website was also recognized, with think-mag.com finishing third in the competition for best online magazine. Drakemagazine.com received honorable mention in that category.
Drake junior Meagan Flynn received two first-place awards—in the features category and the places category—with the same article: "City Limits," a narrative on the life of Elsie Eiler, the lone resident of Monowi, Nebraska. Flynn made two trips to the tiny town to get inside the story, which includes a look at the fate of small-town America.
"Meagan's piece is a great example of what good journalism can do: tell the story of one person but connect that story to an issue that impacts us all in one way or another," said Professor Jeff Inman, who guided production of the issue of Urban Plains magazine that features the article. "Meagan's time, dedication, and dogged determination to produce the best piece she could truly paid off."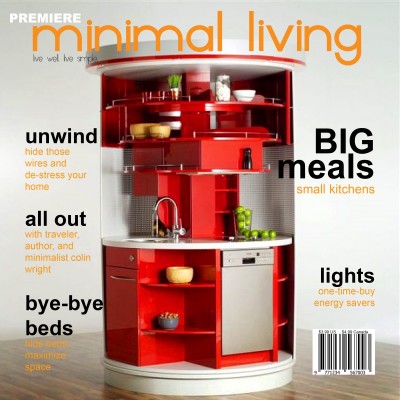 Flynn also won third place for investigation and analysis writing with an article about the juvenile justice system in Iowa.
Drake's Hali Ortega finished first in the individual startup magazine category with his prototype and business plan for Minimal Living, a magazine that serves a growing community of people dedicated to reducing their impact on the environment.
Kayli Kunkel finished second in the startup category with a music magazine titled Beat Scene. Selchia Cain received honorable mention for Esteem, a magazine for pre-teens inspired by Dove's Movement for Self-Esteem.
"I was really wowed by all the excellent work our students produced last year, and to receive this national recognition just confirms what we all saw happening," said Lori Blachford, the Peggy Fisher and Larry Stelter Chair of Magazine Journalism at Drake. "To succeed on all levels, from magazine production and website design to solid writing and entrepreneurial projects, is a great testament to our students' dedication to good journalism and to the diversity of experiences our program offers."
Other honorable mentions for Drake students included one for Flynn in the people category, Kelsey Johnson in investigation and analysis, and The Annual in best magazine design.
The contest organizer is Carol Holstead, associate professor of journalism at the University of Kansas. Among the judges for the 13 contest categories this year were award-winning writer Mike Sager; Dick Stolley, founding editor of People; Nina Elder, food editor at Every Day with Rachael Ray; and Peter Moore, editor of Men's Health.