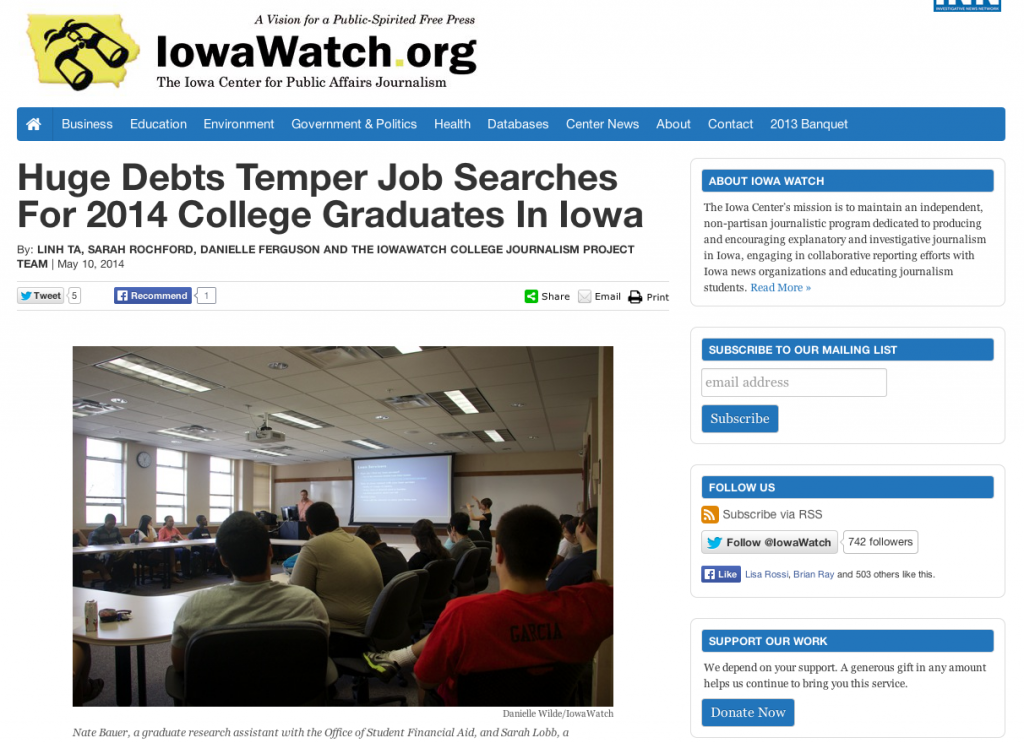 Seven SJMC students helped produce a package of articles about how 2014 Iowa college graduates are handling their college debt.
Amanda Horvath, Sarah Fulton, Austin Cannon, Emma Wilson, Colton Warren, Mario Rossi and Meagan Flynn contributed reporting and video to the project produced by IowaWatch, an investigative reporting project headquartered at the University of Iowa journalism school.
Their work was published online and also will be published in newspapers around the state.
Read the articles: