National Alumni Association announces 2014 Alumni Award winners
The Drake University National Alumni Association Board of Directors will recognize eight alumni with an award reception during the week of Drake Relays on Thursday, April 24. The 2014 Alumni Award recipients represent nine graduating classes and four colleges.
"We are so pleased to be able to honor these eight alumni for their dedication to Drake, their professions, and their communities," says Blake Campbell, director of alumni relations. "They are such a wonderful reflection of the tremendously dedicated and involved alumni we have."
Alumni Achievement Award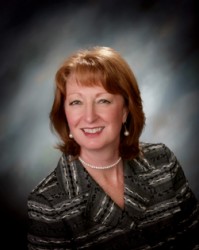 Bonnie Pierce Campbell, LA'82, LW'84, was elected attorney general of Iowa in 1990 and served through 1994. She is the only woman to ever hold the office in the state of Iowa. Campbell joined the Clinton administration in 1994 as one of its key officials on crime and gender equality issues. In 1995 she was selected by the president to head the Justice Department's newly created Office on Violence Against Women. Campbell's success in that position led TIME magazine to name her one of the 25 most influential people in America in 1997. Campbell now shares her significant skills in government affairs, issue advocacy, and crisis management with clients of LPCA Public Strategies, a public and government relations firm based in Des Moines.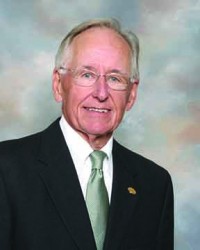 Following graduation from Drake, Kirk Hayes, AS'58, was hired by Pharmacists Mutual Insurance Company/PMC (then Druggists Mutual Insurance Company) as an underwriter. He held several positions within the company including president and treasurer from 1975-1991, and was appointed chairman and CEO of the company in 2001. Before starting his career with Pharmacists Mutual, Kirk was commissioned as a second lieutenant and spent five years in the United States Air Force as an intelligence and command staff briefing officer and an additional10 years as liaison officer for the United State Air Force Academy. Hayes has received numerous awards including the Calvin J. Anthony Lifetime Achievement Award by the National Community Pharmacists Association in 2011.
Alumni Loyalty Award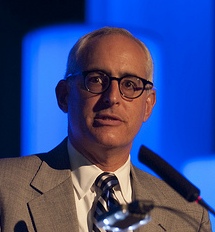 Joe Aiello, BN'80, has been the owner and president of Bassik Services Inc., a logistics servicing company, since 2001. He has remained a dedicated alumnus of Drake University, serving on numerous reunion committees, regional advisory boards, and currently sits on the Drake University Board of Trustees. Additionally, Aiello serves on the board of directors of Family Advocacy and Community Training (FACT), a nonprofit in St. Louis dedicated to assisting children and families with developmental disabilities and serious emotional disorders.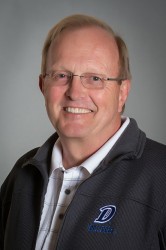 After graduating from Drake, Michael Mason, AS'68, joined the U.S. Navy and became a lieutenant in the U.S. Navy Reserves. Since he left the Navy more than 40 years ago, Mason has been with the Chicago Mercantile Exchange, working his way up the ranks. Over the years, he has remained committed to Drake, continually finding time in his schedule to travel back to Des Moines for Drake events. He recently established the Mason Family Scholarship to ensure that students who strive to be part of Drake will have that opportunity.
Young Alumni Achievement Award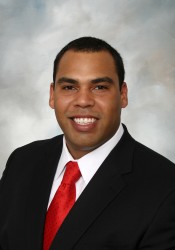 Felix Gallagher, PH'00, is well known in his industry for launching PharmServ, a pharmacist placement service. In 2013 Gallagher landed a spot on the Des Moines-based Business Record's "Forty under 40" list, which recognizes young local business leaders who have demonstrated impressive career achievements and unparalleled community involvement. Gallagher is an active member of the League of United Latin American Citizens (LULAC), Council 307, and also serves as a board member for the March of Dimes and the Zeta Kappa Lambda Educational Foundation. He was recently appointed to the Drake University College of Pharmacy National Advisory Council.
Young Alumni Loyalty Award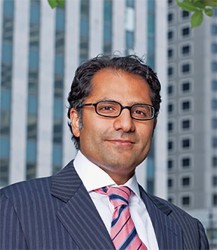 Between 1998 and 2004, Kavilash Chawla, AS'98, held positions with the United Nations Institute for Training and Research in New York, Deutsche Bank in London, and the Corporate Executive Board and Intelitarget, both in Washington, D.C. From 2005-2010, he founded and served as principal for Nur Advisors, an investment strategy consulting firm with operations in the Middle East and Asia. Chawla later worked as associate partner and senior consultant for Gallup Consulting before founding Nur Global Strategies in 2011. Chawala has been an exceptionally strong and dedicated supporter of Drake's international programs. He currently serves on Drake's International Advisory Council and as the global practitioner-in-residence for the College of Business and Public Administration.
Community Service Award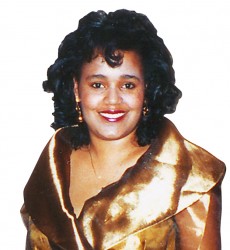 Renee Hardman, BA'83, MBA'89, worked at Banker's Trust from 1994-2013, most recently as senior vice president of community relations. Hardman has served on a wide variety of charitable boards and committees, both as a member and in leadership roles. Hardman currently serves as a trustee for Des Moines University, board member for Dress for Success and Iowa Character Counts. She has been a 17 year volunteer for Big Brothers/Big Sisters of Greater Des Moines. She is also a past chair of Drake University's Diversity Committee. Hardman has received numerous awards including President Obama's Volunteer Service Award and Women of Influence, and NAACP Community Role Model of the Year.
Distinguished Alumni Award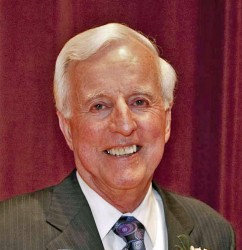 Jack Ellis, PH'57, began his career at global health care and medical research giant Abbott Laboratories, retiring in 2007 as director of Abbott Park Operations. He was awarded the Weaver Medal of Honor from Drake University's College of Pharmacy & Health Sciences in 2011—the most distinguished award given by the college. Ellis has been a generous donor to Drake University, assisting in establishing scholarships, renovating facilities, and endowing the John R. Ellis Distinguished Chair of Pharmacy Practice.