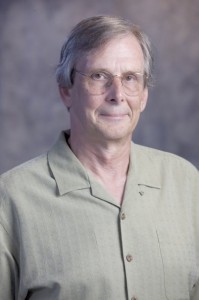 The Professor Richard Tapscott Reporting Award comes from funds donated by friends and former students of the late Rick Tapscott, who taught SJMC reporting and writing classes from 2007 until his death in December 2013.
The Tapscott Award recognizes journalism work that reflects the values Rick tried to instill in his students: curiosity, accuracy, integrity, humanity, public accountability and aggressive reporting. The award will recognize outstanding news journalism by students in any medium, with preference given to published or broadcast work.
The award will be a cash award in addition to any financial aid the student is receiving from Drake University. There will be at least one award given each spring for four years, starting in spring 2014, though the money can be divided among more than one winner, if there are multiple worthy applicants in a given year.
The total amount awarded for 2014 will be at least $1,125. The winner or winners will be determined by a panel of SJMC faculty and area professionals, and announced at the SJMC spring student recognition reception on Sunday, April 13, 4-6 p.m. in Cowles Reading Room.
Applicants for the award are asked to submit a maximum of three samples of their work, an updated resume and an essay explaining why the work exemplifies the journalistic, personal and professional values that Rick Tapscott taught and embodied. Samples must be news journalism, but can include investigative reporting, news features, spot news coverage, photojournalism or multimedia journalism.
Applications should include the following information:
Name
Banner ID #
Local address
Permanent address
Telephone
Email address
Adviser
Major
Essays should be addressed to The Professor Richard Tapscott Reporting Award Selection Committee.
All application packets should be submitted electronically to Kathleen Richardson, SJMC director, at kathleen.richardson@drake.edu.
Submission Deadline: March 28, 2014