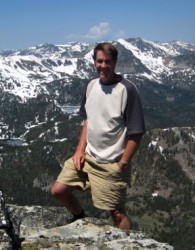 On Thursday, March 6, the Drake University Honors Program will host the annual Hawley Foundation Lecture at 5:30 p.m. in the Cowles Library Reading Room. Dan Spencer, former associate professor of religion at Drake University and current associate professor of environmental studies at the University of Montana, will deliver the lecture titled, "Globalization, Inequality, and the Good Life: Opportunities and Challenges for a Just and Sustainable World." A question and answer session and reception will immediately follow the lecture.
The Hawley Foundation Lecture is an annual event that exposes students to a broad range of topics. The spring 2014 series is based on the Engaged Citizen Experience 2014 theme, "Economic Inequality and Social Responsibility."
Spencer's lecture will focus on how and why there are such different views of globalization and inequality. He'll discuss the relationships among poverty, inequality, and environmental degradation.
"This lecture is an excellent opportunity to learn more about a topic that is relevant to life today," says Katie Ortman, president of the honors student council at Drake. "Dr. Spencer's lecture is unique in that he will draw from an interdisciplinary and international perspective.
This lecture series, which is free and open to the public, is sponsored by the Honors Program Student Council, the Hawley Foundation, Drake University Honors Program, and the Engaged Citizen Experience.
For more information, contact Charlene Skidmore at charlene.skidmore@drake.edu or 515-271-2999.