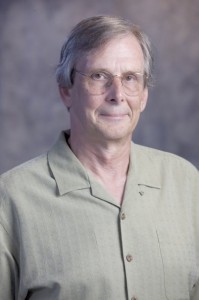 SJMC journalism instructor Rick Tapscott died on Sunday, Dec. 1, of complications of a fast-growing cancer.
Tapscott taught news reporting and writing classes at Drake since 2007 after retiring from a distinguished newspaper career that included jobs at the Washington Post, the Des Moines Register and the Wilmington, Del., News Journal. The same qualities that made him a beloved newspaper editor also made him a much-loved and admired SJMC teacher and mentor: intelligence, patience, wisdom, kindness, integrity and a dry, wry sense of humor. He was a good man.
The last communication we received from Rick indicated that he was touched and humbled by the outpouring of support he had received from the Drake community, and he wanted his students to know how much he missed them.
His obituary can be found in the Des Moines Register. His family has asked that memorial contributions be directed to the Drake University School of Journalism and Mass Communication scholarship fund in honor of Professor Richard Tapscott. Donations can be sent to:
School of Journalism and Mass Communication
Meredith Hall 118
Drake University
2805 University Ave.
Des Moines, IA 50311