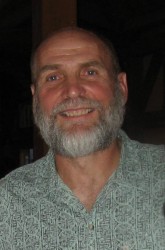 Tom Rosburg, professor of biology at Drake University, recently received federal grant funding from the National Resources Conservation Service (NRCS) in the amount of $94,283 for his project titled, "Iowa Hydro-Geomorphic Model (HGM) for Wetland Vegetation Function."
Rosburg will investigate and document the plant species composition in Iowa wetland plant communities to assist NRCS personnel in making more accurate evaluations of the functional value of wetlands. In his project, he will examine more than 100 wetland sites across Iowa.
Rosburg teaches courses in ecology, botany, Iowa natural history, limnology, nature photography, and biological research and statistics. He has completed more than 75 research projects since he arrived at Drake in 1996. His last wetland project, a revision of the book Wildflowers and Other Plants of Iowa Wetlands, will be published in 2014.
For more information, contact Tom Rosburg at thomas.rosburg@drake.edu or 515-271-2920.