On Oct. 21, Gerard (Jerry) Gallucci, diplomat-in-residence at Drake University, will lead a discussion titled "The Intelligence Community and U.S. Foreign Policy." The lecture will begin at 7 p.m. in the Sussman Theater on Drake's campus.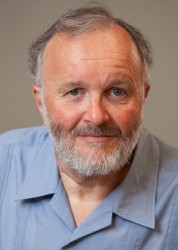 Recent events, including the war in Syria and revelations about the National Security Agency's activities, have highlighted issues concerning the U.S. intelligence community.
"Intelligence collection and analysis is one of the world's oldest professions," says Gallucci. "To plan ahead, be prepared, and ready to react, all societies need and want to know what others are doing, as well as what they are able to do, and thinking of doing."
Gallucci plans to discuss the use of intelligence and its implications in making decisions about committing U.S. forces abroad.
Gallucci has more than 30 years of experience as a foreign affairs professional. He held various senior management positions with the State Department, where he twice served in the Intelligence and Research Bureau (INR). He also served at the White House on the National Security Council and as a U.N. peacekeeper in Kosovo and East Timor.
This event is sponsored by The Principal Financial Group Center for Global Citizenship and the Nelson Institute for Diplomacy and International Affairs.
For more information please contact David Skidmore at 515-271-3843 or david.skidmore@drake.edu.