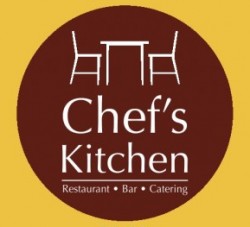 Local Des Moines restaurant Chef's Kitchen, located at 1903 Beaver, is sponsoring a fundraiser for the Adult Literacy Center (ALC) at Drake University through the entire month of October.  Chef's Kitchen, voted Best Kept Secret in the Cityview "Best Of Des Moines" poll, has a diverse and impressive menu.
Chef's Kitchen is owned by Kristi Little and her spouse. Kristi was an ALC volunteer some years ago and continues to support the Center.
To participate, just go to Chef's Kitchen, present your Drake ID, make a minimum purchase of  $10.00, and Chef's Kitchen will make a $5.00 contribution to the Adult Literacy Center.  They are open for dinner Monday – Saturday and for breakfast, Saturday, 7:30-noon and Sunday, 7:30 – 1:00.
For more information about the Adult Literacy Center at Drake University, go to the Adult Literacy Center website. To view the menu at Chef's Kitchen, follow the link to their website.