Professor Chris Snider will host a DSLR photography workshop at Meredith Hall on Drake University's campus on Sept 28. The workshop is sponsored by the E.T. Meredith Center for Magazine Studies at Drake University.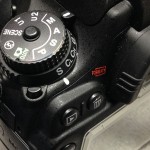 The details
9 a.m. to 3 p.m. Sept. 28, 2013
Meredith Hall Room 104
Instructor: Chris Snider
What you will learn
Do you own a digital SLR camera, but you're not exactly sure how to take advantage of its features? This workshop will explore: ISO, aperture, shutter speed, composition, lighting, portraiture, lens types and basic editing.
The workshop will be hands-on (learn a skill, go use the skill), so bring your camera and be ready to go outside. Cost: Free for Drake students/faculty/staff … $75 for the public
How to register
Contact Shari Tenney in the SJMC office at shari.tenney@drake.edu or 515-271-3194.
Space is limited. Registration is required.
Cash or check (made out to Drake School of Journalism and Mass Communication) accepted.
Questions? Contact Chris Snider at chris.snider@drake.edu.