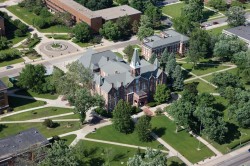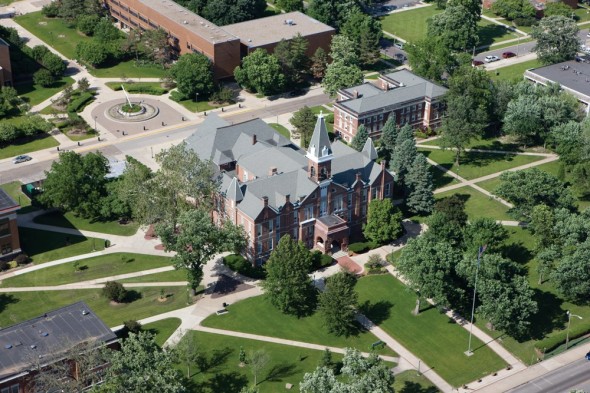 For the fourth consecutive year, Drake University has maintained its overall ranking as third among Midwest master's universities in the U.S. News Best Colleges 2014 rankings released today by U.S. News & World Report magazine.
"We strive to be one of the very best institutions of higher education in the United States and are delighted to be recognized for our academic quality," says Drake University President David Maxwell. "This affirmation by U.S. News & World Report and other publications continually reflects the success of our efforts to provide the exceptional learning environment that we promise our students."
In the U.S. News component rankings, the University improved in the areas of graduation and retention rate and student selectivity. Drake moved from sixth to third for graduation and retention rate, and from third to second for student selectivity.
"It is wonderful that we continue to draw such extraordinary students to Drake due to a combination of our academic excellence and value," says Drake University Provost Deneese Jones. "The opportunity for students to work collaboratively in small groups and one-on-one with our faculty in research laboratories and studios, and to gain real-world experience through guided internships, is exactly the preparation they need for today's world."
Drake University appeared on additional lists, including "Great Schools at Great Prices."