The National Magazine Awards were handed out earlier this month in New York City. Among the highlights: New York was named magazine of the year; National Geographic captured four awards, including the prize for top tablet magazine; Vogue won its first general excellence award in the service and fashion magazine category; and the online music magazine Pitchfork, a first-time finalist, won for general excellence in digital media.
For a full list of winners, click here. 
Two months before the winners were named, 330 judges (magazine editors, art directors, photography editors and journalism educators) gathered in New York City for two days to name the finalists in 23 categories. More than 250 publications submitted 1,636 entries to the contest, which was established in 1966 by the American Society of Magazine Editors (ASME).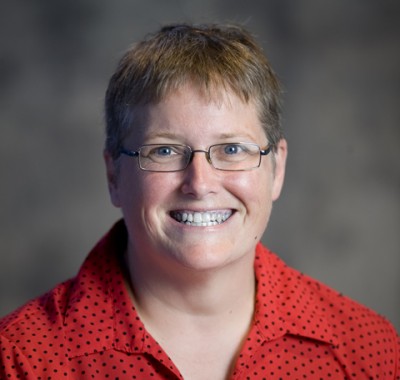 Among those judges: professor Lori Blachford, the Peggy Fisher and Larry Stelter Chair of Magazine Journalism at Drake University. It was her first time as a judge for the national competition. "It was a terrific experience," Blachford said. "As a professional, and more recently as an educator, I've followed the contest closely because it's the pinnacle of magazine journalism. But this was my first time to play a role in the decision."
Blachford helped judge the entries for best magazine section. Each entry consisted of a section or department from three different issues of a magazine during 2012. The category received 77 entries. Fifteen judges worked together to narrow the field to the top five finalists.
"The judges were split into teams of two, each team with a number of entries to consider before the gathering in New York," Blachford said. "My reading partner was Slaton White, an editor at Bonnier. One of his titles is Field & Stream, and I'm from the Dakotas, so we had a lot to talk about."
Other judges in the category were from The Atlantic, Marie Claire, US Weekly, Redbook, Consumer Reports, Discover, Boston Magazine, Time, and Women's Health, among others.
"They tout the judging as the largest annual gathering of magazine editors in the country, and it's true," Blachford said. "It was great to be with all these incredibly smart and experienced people and just immerse ourselves in the best magazine journalism.
"I was especially impressed with how prepared everyone was and how seriously they took their responsibility. Sid Holt, the chief executive for ASME, is the contest organizer, but he's really more of a miracle worker, organizing that many judges (330) and that much material (1,636 entries!). It was a thing of beautiful."