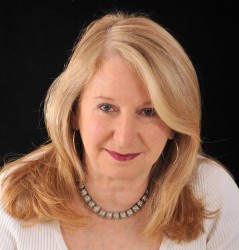 Update:  The March 5 lecture by Harvard professor Barbara Kellerman has been cancelled due to inclement weather. We apologize for any inconvenience.
Harvard professor and noted leadership expert Barbara Kellerman will deliver a free public lecture at Drake University on the future of leadership.
"The End of Leadership—As We Know It" will begin at 7 p.m. on Tuesday, March 5, in Sussman (formerly Bulldog) Theater in Olmsted Center at Drake University, 2507 University Ave. Drake's Leadership Education and Development concentration and the Donald V. Adams Leadership Institute at Drake are sponsoring the event, which is free and open to the public.
Kellerman is the James MacGregor Burns Lecturer in Public Leadership at Harvard University's John F. Kennedy School of Government. She was the founding executive director of the Kennedy School's Center for Public Leadership from 2000 to 2003; and from 2003 to 2006 she served as the Center's research director.
She has been ranked by Forbes.com as among the "Top 50 Business Thinkers" (2009) and by Leadership Excellence as among the top 15 of 100 "Best Minds on Leadership" (2008–09). In 2010, the National Management Association gave her the Wilbur M. McFeeley Award for her pioneering work on leadership and followership.
Kellerman has held professorships at Fordham, Tufts, Fairleigh Dickinson, George Washington, Uppsala, and Dartmouth. She also served as dean of graduate studies and research at Fairleigh Dickinson, and as director of the Center for the Advanced Study of Leadership at the University of Maryland.
She is co-founder of the International Leadership Association and is author and editor of many books including Leadership: Multidisciplinary Perspectives; The Political Presidency: Practice of Leadership; and Reinventing Leadership: Making the Connection Between Politics and Business. Her most recent books are: Bad Leadership; Followership; Women and Leadership; Essential Selections on Power, Authority, and Influence; and The End of Leadership. She has appeared often on media outlets such as CBS, NBC, PBS, CNN, NPR, Reuters, and BBC and has contributed articles and reviews to The New York Times, The Washington Post, The Boston Globe, the Los Angeles Times, and the Harvard Business Review.
During the 2012–13 academic year, Kellerman is serving as the visiting professor of business administration at Tuck School of Business at Dartmouth, and visiting senior scholar at the Robert F. Wagner School of Public Service, New York University.