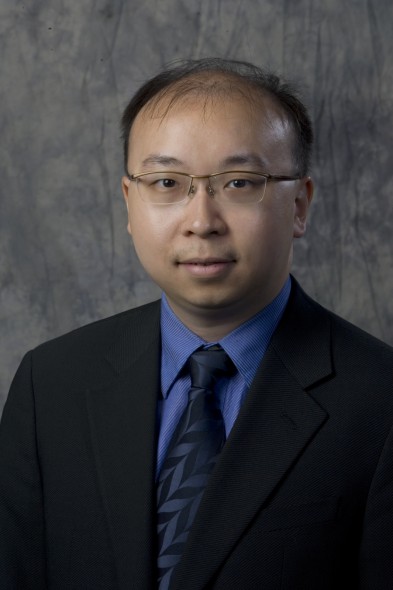 On December 15, the Intellectual Property Law Center at Drake Law School will host a joint conference in Hong Kong with the Institute of Internet Law at Peking University and the Faculty of Law at the University of Hong Kong.
Titled "Searching for the Boundaries of Intellectual Property Law," this conference brings together renowned international intellectual property scholars to explore the proper boundaries of intellectual property law. The event is held the day before the 4th Annual Cross-Strait Conference on Copyright Law, which brings together copyright scholars from mainland China, Hong Kong, Macau, and Taiwan.
"We are very excited to be able to cooperate with such leading research institutions in China," says Professor Peter Yu, who co-organizes the event and directs the Drake Intellectual Property Law Center. "The event builds on our longstanding cooperative relationships with leading Chinese universities. It fulfills our mission to promote global, interdisciplinary understanding of intellectual property law."
Born and raised in Hong Kong, Yu holds the Kern Family Chair in Intellectual Property Law at Drake University. A preeminent expert in intellectual property law and policy in China, he testified before the U.S. International Trade Commission on Chinese intellectual property and innovation policies. He also serves as the general editor of The WIPO Journal, a peer-reviewed journal published by the U.N. World Intellectual Property Organization. His recent interview with China International Business, a monthly magazine supported by the Chinese Ministry of Commerce, is available here.
While in Hong Kong, Yu will deliver a distinguished lecture at the Faculty of Law in the City University of Hong Kong. He will also discuss intellectual property issues at the Forum on "The Trans Pacific Partnership Agreement: Impact and Implications," organized by the Faculty of Law at the Chinese University of Hong Kong in collaboration with the Hong Kong–America Center. In addition, he will speak at the Discussion Forum on Hong Kong and Chinese Copyright Law, organized by the Hong Kong office of the international law firm Baker & McKenzie.
Since its establishment in fall 2007, the Drake Intellectual Property Law Center has hosted visiting intellectual property scholars from different parts of China, including Chongqing, Guangzhou, Hangzhou, Shijiazhuang and Wuhan. Drake Law School also has well-established academic exchange and cooperation programs with Southwest University of Political Science and Law (SWUPL) in Chongqing, China. Since 2010, SWUPL has hosted a number of Drake Law graduates for a semester-long international law fellowship.
The Drake Intellectual Property Law Center offers an innovative globally oriented curriculum, providing students with a solid foundation in both the theoretical and practical aspects of intellectual property law. It serves as an international hub for research and education in the intellectual property area. In the past four years, U.S. News and World Report magazine has ranked the center consistently among the top 25 intellectual property law programs in the United States and one of the top five programs in the Midwest.