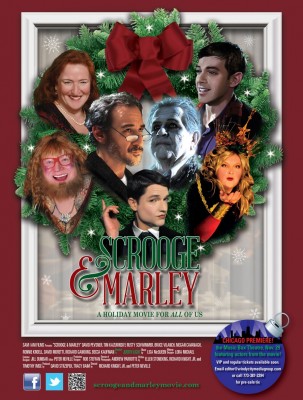 Scrooge & Marley, a modern-day adaptation of the classic "A Christmas Carol" by Charles Dickens, will be showing at The Fleur Cinema on Sunday, Dec. 9. Scrooge & Marley brings a fresh LGBT twist to the timeless story of a man's redemption on Christmas, and is a perfect treat for audiences of all ages and persuasions.
The E.T. Meredith Center for Magazine Studies is hosting the event.
The film was co-produced by Tracy Baim, a Drake journalism grad and current publisher at Windy City Media Group, which produces Windy City Times and many other gay media.
The screening starts at 4:30 p.m. Tickets are $10; advanced tickets are available at the theater and online. Learn more about the film.