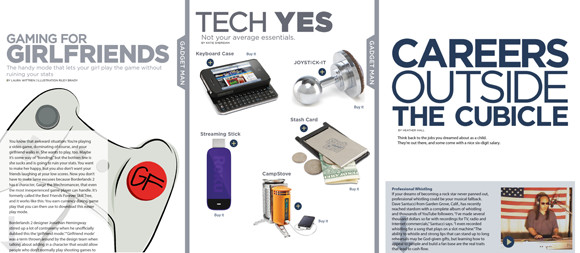 The Drake University senior magazine majors have reinvented their capstone project by creating a startup men's magazine for the iPad. Man Up magazine is now available on the iPad and as a condensed app on iPhones and Android phones.
The magazine features stories such as "Crafting a Cold One," which gives readers tips on how to get a perfect home brew the first time.
"It's been an exciting new challenge to write and promote to a male audience," says Emily Tozer, editor-in-chief. "Particularly as an all-female staff, we have had to really consider what topics our audience wants and needs as well as the voice and tone in which to convey them."
A launch party is scheduled for tonight (Dec. 6) at Legends American Grill in Downtown Des Moines from 5:30 to 8 p.m. The event is free of charge and open to the public.
Visit the Man Up Facebook page for more details and download the app.
-Laura Wittren