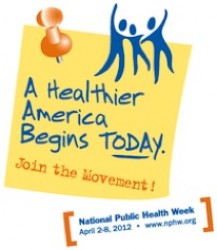 The Principal Financial Group Center for Global Citizenship will host a variety of events for Global and National Public Health Week, April 2″"7. Speakers and panelists from across the state will discuss the issues in public health at the state, national and international levels. All events are free and open to the public.
Maureen McCue, an adjunct assistant professor with the Global Health Studies Program at the University of Iowa, will visit Drake on April 3 to discuss "A Review of Recent Developments in Global Health: What's it got to do with Iowa?" McCue will draw from her broad experience to examine Iowa's role in global health. She will speak in Harvey Ingham Hall, Room 102 at 3 p.m.
McCue has traveled and worked extensively as a peace maker, researcher and physician and has helped organize many forums on cross cultural global health and women's health issues. She is the coordinator for the Iowa chapter of Physicians for Social Responsibility, a founding member and former director of the University of Iowa Global Health Studies Program, and also a founding member and executive committee member of the UI Center for Human Rights.
Two panel discussions will also take place: "Issues in Public Health: Iowa Practitioners in International Public Health" on April 3 and "Careers in Public Health" on April 4. Panelists include:

* Tom Newton, former director of Iowa Department of Public Health; director of network engagement at Wellmark

* Jami Haberl, director of Safeguard Iowa

* Polly Carver-Kimm, public information officer for Iowa Department of Public Health.

* John Rovers, professor of pharmacy and health sciences, Drake University

* Bob Mazur, professor of sociology, Iowa State University

* Mary Hansen, associate professor of global health, Des Moines University
Other events include a showing of the film Contagion on April 2 at Bulldog Theatre and a student poster session on topics in global and national public health on April 3.
For more information on these events, visit https://wwww.drake.edu/international/cgc/eventss12.php.