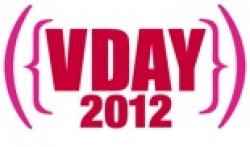 The Vagina Monologues will once again be performed at Drake University, presented by V-Day Drake University for the tenth year. Performances of Eve Ensler's award-winning play will take place Feb. 23-25 at 7 p.m. in Bulldog Theatre in the Olmsted Center.
The Vagina Carnival is also back, and will be held each night at 6 p.m. Women-friendly student and area organizations will be present and a silent auction will feature donated products from local businesses. Attendees can also enjoy vagina-shaped chocolates and a make-your-own-vagina booth.
All proceeds will go toward Latina Unidas por un Nuevo Amanecer (LUNA), a non-profit counseling and advocacy service for victims of sexual violence, especially within the Latina community. LUNA works with the Drake Legal Clinic for legal services for victims as well as with Drake Women's Studies for prevention work at juvenile detention centers. LUNA also provides prevention education at local high schools.
The Vagina Monologues are a collection of stories based on Eve Ensler's vagina interviews and her work across the globe. They were first performed by Eve herself and published in a book of the same name. They are a roller-coaster ride through the many dimensions of womanhood experienced around the world. V-Day is a global activist organization founded by Ensler to end violence against women and girls. V-Day specifically works against rape, battery, incest, female genital mutilation (FGM), and sex slavery.
Tickets to the show are free with a Drake ID and $5 for the general public.