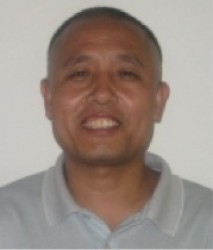 Chu Jianfang
On Feb. 27, The Principal Financial Group Center for Global Citizenship and the Chinese Cultural Exchange Program will present a lecture by Chu Jianfang, a Freeman Fellow at the University of Illinois at Urbana-Champaign. Chu will speak on "Making Traditions, Competing for Identities: China and Her Ethnic Members in the Modern World." The lecture will be held at Bulldog Theater in the Olmsted Center from 7″"8:30 p.m. and is free and open to the public.
Chu Jianfang, associate professor of anthropology at Nanjing University, received his PhD from Peking University. He has published two books, numerous journal articles and book chapters.
Owing to a unique historical background and a series of special policies since 1949, China has established a characteristic structure of ethnic relationships in the modern world. Both dominant and minority Chinese ethnic groups commonly attempt to "discover" unique cultural ceremonies that are thought of as typical symbols of minority ethnic groups. The ceremonies are then made or produced as group traditions and broadcast as such all over China and the world.
Based on his field work and published work in this area, Chu Jianfang argues that during this process, the ethnic minority groups are active agents in the making of traditions. This process, he argues, sometimes results in competitions within each minority group for the representativeness of the ethnic identities and ethnic culture the ceremonies represent.