The Drake University National Alumni Association Board of Directors has selected seven accomplished alumni whose career success and strong ties to the Drake community deserve special recognition. The seven recipients represent alumni from six graduating classes and four colleges on campus.
"We are very proud of our alumni and all the ways they contribute not only to Drake, but to their communities," says Blake Campbell, director of alumni relations at Drake. "These alumni are exceptional and we are pleased to honor their commitment and achievements."
The following National Alumni Award winners will be honored April 26 at a reception on campus: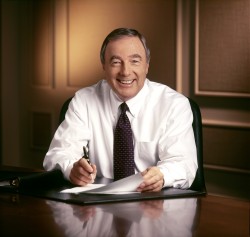 William Longfield
* William Longfield, BN'60, of Isle of Palms, SC, will receive the Distinguished Alumni Award. Longfield is currently a director at Life Technologies Corporation and is the retired chairman and CEO of C.R. Bard, Inc. Among his many contributions to Drake, Longfield has been a leader on campus, speaking at various Drake events, including Drake Business Days and the Campus Health Care Symposium. He and his wife also donated $1 million to endow eight William & Nancy Longfield Scholarships.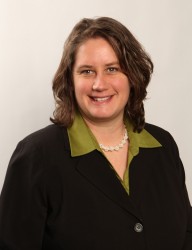 Christin Lore Anderson
* Christin Lore Anderson, BN'93, of Palatine, IL, will receive the Alumni Loyalty Award. Anderson's service to Drake is extensive; she holds positions on the National Alumni Board and the Drake University Board of Trustees. She is also a member of the Chicago Advisory Board, the All-Greek Reunion Committee and is a volunteer for the career fair and student recruitment. Beyond her time, Anderson has also contributed to Drake over the past ten years as a member of the President's Circle.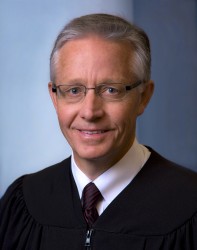 Mark Cady
* Mark Cady, LA'75, LW'78, of Fort Dodge, IA, will receive the Alumni Achievement Award. Cady is currently Chief Justice of the Iowa Supreme Court and is an adjunct instructor of business in law and judicial studies at Buena Vista University. He is an active member in several associations and is part of the Drake Law School Board of Counselors.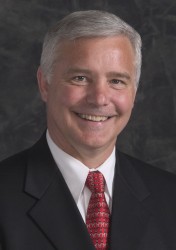 Roger Cady
* Roger Cady, LA'72, of Ozark, MO, will receive the Alumni Achievement Award. Cady is currently the CEO and chairman of Banyan Group, Inc. He is also the founder of Headache Care Center, Clinvest and Primary Care Education Network. Cady is renown in the medical community for his pivotal contributions in the field of headache and migraine management. His many accolades include the prestigious Wolff Award from the American Headache Society.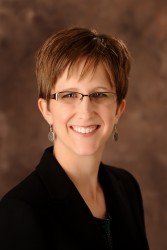 Marisa Gift
* Marisa Gift, AS'02, of Omaha, NE, will receive the Young Alumni Loyalty Award. Gift is currently a training coordinator at Lutz & Company, PC. She is active in her community and professional associations, and continues to donate her time to Drake. She coordinates a number of Drake alumni events in the Omaha area and was a presenter at the Lila and Richard Sussman Spring Leadership Conference.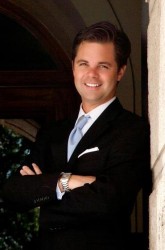 Zachary Nunn
* Zachary Nunn, AS'02, of Washington DC, will receive the Young Alumni Achievement Award. Nunn currently serves as the National Security Council's Director for Cybersecurity Policy. He advises the President and Director of National Security on how to safeguard the nation's infrastructure and maintain US interests in cyberspace. Prior to his appointment, Nunn served the US for six years as a captain in the US Air Force Reserve.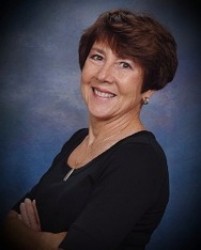 Mary Walbridge
* Mary Walbridge, PH'74, of St. Louis, MO, will receive the Community Service Award. In 2008, Walbridge founded the Walbridge Settlement Foundation, a nonprofit organization dedicated to providing health education and resources in Ghana. She continues to be active in the Drake community. She is a member of the Drake Alumni Board and created the Walbridge Community Service Award in the College of Pharmacy and Health Sciences.