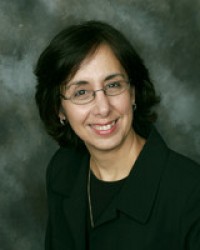 Dr. Cristina Wildermuth, Assistant Professor of Education
Dr. Cris Wildermuth, Drake University School of Education Assistant Professor in the Adult Learning and Organizational
Performance department, interviewed Daniel Pink on October 7. The interview is part of a series of interviews Dr. Wildermuth is conducting for Linked:HR, an online networking group for HR professionals. So far, she has interviewed Jim Kouzes and has scheduled upcoming conversations with Margaret Wheatley and Sharon Parks.
Daniel Pink, who visited Drake last December, is the author of DRIVE: The Surprising Truth About What Motivates us. In this interview, Daniel Pink discusses:

The need for an evidence-based understanding of motivation

The importance of autonomy, mastery, and purpose

Relationships between DRIVE and employee engagement

Applications of DRIVE to higher education
Click below to hear the interview!

<div>