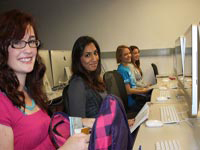 Prof. Lytle's JMC73 Radio News was the first Electronic Media class to meet in the renovated Meredith Hall Room 2. The space has entered its final stages of modernization begun early in the summer. The lab provides 18 flat-screen Macs packed with Final Cut Pro and other essential software.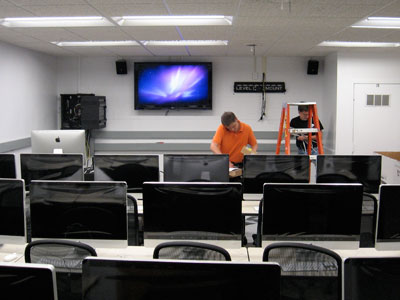 The "Palace" began life as SJMC's B/W photo processing lab and darkroom. More recently it accommodated five Final Cut Pro editing stations and classroom area.
A teaching station in the air conditioned space includes full audio-visual capability.
Students enrolled in Radio-Television Producing and Broadcast News advanced classes ingest their field video into the five FCP stations repositioned to the area just outside TV Master Control.
Video lab and production spaces share a common server for easy file transfer.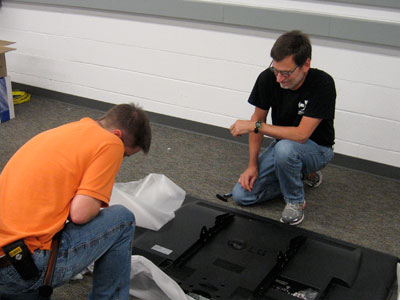 The $70,000 project was largely funded with tech fees included in Drake tuition to pay for such capital improvements.