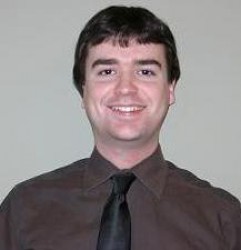 Jack Ewing, LW10
Preparing students for success and giving them the knowledge they need to hit the ground running upon graduation are essential goals of the Drake Law School. And whether it's the location in Des Moines, the focus on practical education or the demonstrated commitment to public service, Drake Law School leverages all of its resources to ensure students are prepared to take advantage of the many opportunities they will have as new alumni.
These alumni demonstrate the success of this approach to legal education, as well as the initiative and professionalism for which our graduates are known
From an Interest in Public Policy to the State Capitol
Jack Ewing, LW10, entered Drake Law School with an interest in public policy, but he was not sure if this area was the right direction for him. Drake's Legislative Practice Center and location "" just a few miles from the state capitol and the heart of state government "" gave Ewing the opportunity to explore his interest and develop it into a passion and, ultimately, into a career.
Ewing is legal counsel for the Legislative Services Agency (LSA) where he drafts proposed legislation on a variety of topics for legislators and other government officials for consideration by the General Assembly. During the legislative session, Ewing will work with numerous pieces of legislation throughout the entire legislative process. This includes drafting bills, completing research, serving as a staffer on subcommittees and committees and drafting amendments to the bill as it is being debated on the floor.
Outside of the legislative session, Ewing serves as a staffer for interim committees, reviews and reports on enacted legislation, prepares briefs, aids in the preparation of the Iowa Code, and completes early drafting for the upcoming year.
"My job is proving to be fulfilling and very fast paced," said Ewing, who on any given day may move a dozen bills across his desk. "I enjoy getting to use my legal skills to be a part of the policymaking process and the collective effort to improve our state."
Ewing credits Drake Law for helping him achieve his career goals.
"During my time at Drake Law, I had the chance to work for the legislature, the executive branch, and several state agencies, gaining invaluable hands-on experience that I know helped me get my job. The Legislative Practice Program also offered practical classroom experience that prepared me for the work I do today. I was also exposed to a variety of influential people from all aspects of state government, both in the classroom and out, and developed relationships that I still have to this day."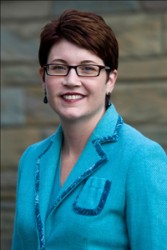 Carrie Wolf, LW'97
From Des Moines to D.C.
To say that Carrie Wolf, LW'97, has a unique job would be an understatement. Wolf, an assistant parliamentarian for the U.S. House of Representatives, is one of only six attorneys in the nonpartisan office that provides advice regarding the rules and precedents governing procedures in the House to its presiding officers, members, committees and staff.
Wolf's duties include advising on procedural matters while the House is in session, referring introduced measures to the appropriate committee on behalf of the Speaker, and drafting and compiling the precedents of the House for both internal use and for formal publication.
In addition to Wolf's career in Washington, D.C., she is a judge advocate in the Air Force Reserves. Wolf joined the Air Force following her graduation from Drake Law in 1997 and her current unit of attachment is the 18th Air Force at Scott AFB in Illinois.
"I always appreciated the way Drake prepared me for the day-to-day practice of law," explained Wolf. "The prospect of transitioning from
the classroom, where everything is hypothetical and nobody's life is irreversibly altered by wrong answers or incomplete assessments of the facts, to the real world can be daunting. Drake Law graduates, as a result of the many opportunities Drake extends for honing practical skills in real-world environments, are uniquely poised to succeed in a profession that demands far more than a sterile knowledge of the law."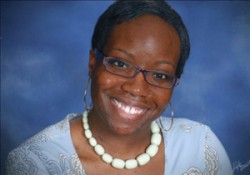 Theresa Hassler, LW'10
A Commitment to Service in NYC
Theresa Hassler, LW'10, recently accepted a position with the New York City Coalition Against Hunger (NYCCAH). Although the position was advertised for the advocacy and communications coordinator, Hassler obtained the position of director of communications, government relations, and community organizing due to her previous experience in state government as a lobbyist, her involvement with political campaigns, and her law degree.
As her title implies, Hassler's responsibilities are three-prong. As director of government relations, she is a registered lobbyist in New York City and for the state of New York and will meet with elected officials and other policymakers in an effort to advance the Coalition's goal of eradicating poverty.
Hassler's role as director of communications will require her to manage all NYCCAH public relations, which includes writing press releases, op-eds, directing the maintenance of the website and social media and arranging press events. Hassler also supervises two full-time community organizers in the five boroughs of New York City, evaluates the effectiveness of the Coalition's grass-root activism programs, organizes the interfaith community leaders, and monitors the implementation of all community-based advocacy under her role as director of community organizing.
Hassler's position will require a great deal of travel within New York City and to other major metropolitan areas, but she stated that "it will be worth it."
"I am excited to give back to the community, something that is very important to me and was emphasized during my three years at Drake Law."