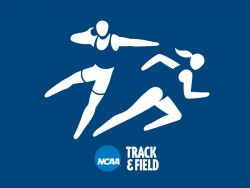 The top college track and field athletes in the nation are competing in the
NCAA Track and Field Outdoor Championships
held at Drake University through Saturday, June 11.
Tickets for the NCAA championship are available online. Single day tickets for Thursday sessions are $20; for Friday and Saturday, they are $30.
Events are held at Drake Stadium, 2719 Forest Ave.
Since the $15 million renovation of Drake Stadium was completed in
2006, Drake has hosted numerous national events, solidifying its
reputation as one of the best track and field venues in the United
States.
"Athletes and teams have come to know the friendliness of our
staff, officials and volunteers and are aware that we run a fantastic
meet because of the Drake Relays," says Carolyn Hill, assistant director
of the Drake Relays.
"That reputation, coupled with the stadium renovation, has made
Drake one of the top venues for hosting national level track meets. We
also benefit from a base of supportive and knowledgeable track fans that
are drawn to Des Moines for these elite-level events."
Drake hosted the 2008 NCAA Track and Field Outdoor Championships in
2008, the AAU National Junior Olympics Track and Field Championships in
2009 and the USA Outdoor Track and Field Championships in 2010. The
University will host the NCAA Track and Field Championships again in
2012.
Find additional info, including links to schedules, webstream and weather info, at godrakebulldogs.com.