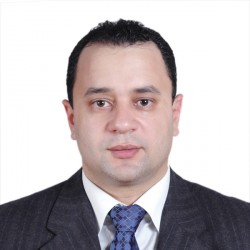 Judge Mohamed Samir Ahmed Helmy
Judge Mohamed Samir Ahmed Helmy will deliver a lecture on "The Constitutional History of Egypt" on Wednesday, April 13. The event, which is free and open to the public, will begin at 7 p.m. in Meredith Hall Room 101, 2805 University Ave.
Egypt, the first nation in the Middle East or Africa to do so, established a constitution in 1882. Fifty years later, the nation's liberation movement instituted a second constitution, ushering in an era of multi-party politics that lasted until the Egyptian Revolution of 1952.
Since then, the constitution has been amended several times. Earlier this year, the constitution was suspended as a result of the 2011 Egyptian Revolution.
In his lecture, Helmy will discuss the major provision of Egypt's current constitution, as well as his assessment of the nation's political future under its current constitutional provisions.
The lecture is presented as part of The Principal Financial Center for Global Citizenship (CGC) spring 2011 "Global Perspectives" series at Drake. The series aims to bring international scholars from a variety of disciplinary backgrounds — including law, business, political science, sociology and agronomy — to the University.
For more information on the series, including a schedule of upcoming events: https://wwww.drake.edu/international/cgc/eventss11.php.
Judge Mohamed Samir Ahmed Helmy: "The Constitutional History of Egypt"

Helmy will discuss the major provisions of Egypt's current and past constitutions as part of the Principal Financial Center for Global Citizenship Global Perspectives Series at Drake.

When: 7 p.m. on Monday, April 4

Where: Meredith Hall Room 101, 2805 University Ave.

Cost: Free