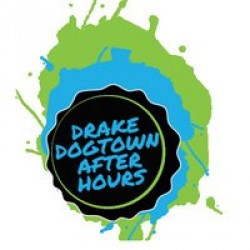 If a half-baked idea comes to pass this weekend, Drake University students just might be able to add "World Record Holder" to their resumes.
The Drake Student Activities Board is encouraging undergrads to forgo bars and house parties in favor of some good (although it certainly won't be clean) on-campus fun Friday night, April 8, and into the wee hours of Saturday morning. The goal: Break the Guinness World Record for largest custard pie fight, which will require 671 dessert-hurling participants to gather in the Olmsted Center parking lot at 2875 University Ave.
How was the zany idea concocted? First-year students from Crawford Residence Hall proposed the pie fight, which won out over eight other ideas as the cornerstone of the alcohol-free Drake Dogtown After Hours event.
"We asked student organizations what ultimate event they'd like to see happen,'" said Greg Larson, student body president-elect and vice president of the Drake Student Activities Board, which is sponsoring the event.
The 1:30 a.m. pie fight will be preceded by a packed evening of alcohol-free programming, including: Casino events, a bags tournament, sushi-making workshops, swing dancing,laser tag, a hypnotist and a headphone disco show at the Olmsted Center.
Student leaders know the components that will draw their peers (free food, giveaways and a raffle for plane tickets) "" but they're focused on creating an event that will also benefit the greater community. Proceeds from the raffle will benefit "Peak 4 Poverty," a charity organization with a mission of educating orphans in Tanzania.
Drake Dogtown After Hours comes just as Drake officials prepare to present new recommendations for curbing student alcohol use. Sentwali Bakari, dean of students, recently concluded an Alcohol Task Force that developed strategies for reducing high-risk alcohol consumption among undergraduates.
Bakari said student-created events like Drake Dogtown After Hours are just the kind of entertaining, alcohol-free opportunities that are essential for supporting University initiatives to limit alcohol use. Not to mention "" there's nothing like a food fight to banish end-of-semester stress.


Drake Dogtown After Hours

Drake students will attempt to break a Guinness World Record for the largest custard pie fight after an evening of alcohol-free programming on campus.

When: 10 p.m. Friday, April 8 to 2 a.m. Saturday, April 9

Where: Olmsted Center and parking lot,

Info: Drake Student Activities Board, 271-3910