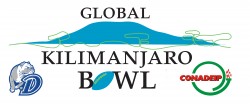 The Global Kilimanjaro Bowl will be broadcast live across the African continent and beamed to countries around the world by ITV (Independent Television Ltd), the largest private TV network in Tanzania.
The first game of college American football to be played in Africa will match Drake University against the CONADEIP All Stars from Mexico at the 20,000-capacity Sheik Amri Abeid Memorial Stadium in Arusha, Tanzania, on Saturday, May 21 at 1 p.m. local time (US ET +7 hours).
A three-hour live broadcast of the Kili Bowl will be linked via satellite live across East and Central Africa as well as much of Europe, Asia and Australia. Broadcasters around the world may access the game feed through the Intelsat 906 and Eutelsat W4 satellites.
"It is impressive that a broadcast network with the power and reach of ITV would choose to broadcast this historic event live to tens of millions of people who likely have little working knowledge of American football," said Global Football President and event organizer Patrick Steenberge. "It demonstrates a clear commitment to their nation and sport."
The pioneering ITV station was launched in 1994 with a program mix that has remained unsurpassed, featuring the latest and best dramas, comedies, sports and movies as well as the most up to date news and information. Currently, 62% of its programs are locally produced and in Kiswahili, the national language, and its audience composed of a cross section of the population cutting across race, gender and economic status. ITV is a member of the IPP Media group, which also includes a number of radio stations, newspapers and websites.
"We are really excited about the attention that the game is garnering over in Tanzania," said Drake Head Coach Chris Creighton. "We usually have just one or two TV games each year, but now we're going to be in front of millions of people on TV.
"There may be millions who may not understand American football, but nonetheless, I think that is going to be special for all of us. We are also so proud and privileged to be a part of Drake University and its history and the people who have come before us. It is going to be a really proud moment to represent Drake on this trip, to that audience."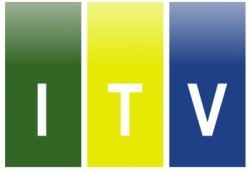 Juan Carlos Maya, head coach of the CONADEIP All Stars, said: "We are
very excited about all the good things that are happening around the
Killi Bowl, and now with the great news that there will a broadcast of
the game to many countries it offers us a great opportunity to show the
quality of our athletes in the sport. We can show the world that each of
us only needs to put its grain of sand to make a better world.
"The players families are very excited about the Bowl and their sons
going to Tanzania to represent their school and their country. Our
players are currently working in their respective teams with two
objectives: be ready to face Drake, leaving our hearts in Tanzania with
our volunteer work, and then go fully into the 2011 season."
The live game broadcast will feature all the elements of a standard
American football telecast. An officials' microphone will allow referee
Bill Lemonnier to explain calls and be heard by fans in the stadium and
those watching at home, many of whom will be watching a game of American
football for the first time.
The spectacular Kili Bowl event also includes youth clinics reaching out
to 1,000 children, a three-day service project to benefit area
orphanages, and features both teams also climbing the imposing 19,341
feet high Mount Kilimanjaro.
The Arusha Hotel will serve as host for the Drake Bulldogs, media and
game officials, while the Kibo Palace Hotel is hosting the CONADEIP
Mexico official party. Kilele Savane, Ltd of Arusha is handling all
local transport; safari coordination and the Kili climb operations.
Full details and photos are available at www.KiliBowl.com, as well as on www.facebook.com/globalkilibowl.com.
ҬTo receive information via email contact Patrick@GlobalFootball.com or call Patrick Steenberge on 817-219-7274. Full tour packages and other event information is available on the www.globalfootball.com website.
ҬHandling travel details for the teams and official parties is Anthony Travel: (866) 913-7169 or AnitaFreeman@AnthonyTravel.com or visit www.anthonytravel.com/globalfootball/kilibowl for details.
About Global Football: Headed by President Patrick Steenberge, a former
Notre Dame quarterback and high school All-American at Erie Cathedral
Prep. During the past 14 years, Global Football has produced football
games in 18 nations in North and Central American, Europe, Asia and
Oceania. Working partners include NFL, NFL Super Bowl Host Committees,
American Football Coaches Association (AFCA), Notre Dame, Penn State,
Pop Warner, USA Football, and numerous Division III colleges as well as
National Football Federations worldwide. www.globalfootball.com.