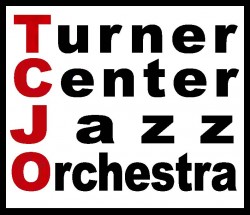 On Friday, March 4, the newly formed Turner Center Jazz Orchestra will perform its premiere concert. The ensemble consists of Drake alumni and faculty members, as well as professional jazz musicians from across Iowa.
Open to the public, the concert will begin at 7:30 p.m. in the Patty and Fred Turner Jazz Center, located in the Harmon Fine Arts Center, 25th Street and Carpenter Ave.
Tickets cost $10 at the door; advance tickets can be purchased for $7 through the Drake Box Office at 515-271-3841.
The premiere program, titled "Many Mondays in New York: The Music of the Village Vanguard and Maria Schneider Jazz Orchestras," will feature music made famous by New York City's Greenwich Village big bands, including the Thad Jones-Mel Lewis Big Band and Maria Schneider Jazz Orchestra.
"Since 1966, big bands performing at the Village Vanguard jazz club have dominated Monday nights in Greenwich Village," said Andrew Classen, Drake's Fred and Patty Turner professor of jazz studies.
Classen, who serves as director of the Turner Center Jazz Orchestra, said that the ensemble will rehearse and perform regularly.
The state-of-the-art Patty and Fred Turner Jazz Center, where the ensemble will perform, was constructed thanks to a $1.5 million dollar gift by Drake alumnus and retired senior chairman of McDonald's Corp. Fred Turner. Read more about the facility online.
For more information, contact Classen at andrew.classen@drake.edu or 515-271-3785.
What: The Turner Center Jazz Orchestra
Title: "Many Mondays in New York: The Music of the Village Vanguard and Maria Schneider Jazz Orchestras"
Where: The Patty and Fred Turner Jazz Center at Drake
When: 7:30 p.m. Friday, March 4
Cost: $7 in advance through the Drake Box Office 515-271-3841, $10 at the door