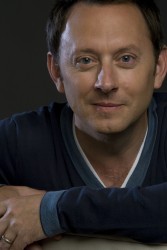 Michael Emerson
The Drake University National Alumni Association Board has selected seven accomplished alumni as recipients of the annual National Alumni Awards. "As one might imagine, our alumni are incredibly accomplished and successful in their chosen fields," said Blake Campbell, director of Alumni and Parent Relations.
This year, the selection committee was overwhelmed with more than 75 nominations for the distinguished awards. The winning group features graduates who've gone on to excel as an Emmy award-winning actor, a Secret Service agent and more.
"We are very excited to honor and recognize these incredibly talented and dedicated alumni," Campbell said.
The following National Alumni Award winners' career success and strong ties to the Drake community were found to deserve special recognition. They will be honored April 28 at a reception on campus: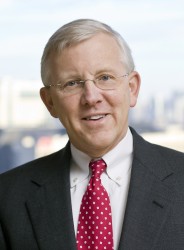 Judge William S. Duffey Jr.
Paul Doucette, BN"˜97, has
earned the 2011 Young Alumni Loyalty Award for his work on the National
Alumni Board of Directors and as a member of the Donald V Adams
Leadership Institute Steering Committee. He was instrumental in planning
his 2006 class reunion and the Drake 125th birthday celebration in the
nation's capital. Doucette is a member of the Washington, D.C. Regional
Advisory Board. He works as the director of Congressional affairs for
science and technology programs for Battelle.
Judge William S. Duffey Jr.,LA'73, will receive the Alumni Achievement Award. Duffey was sworn in as a United States District Judge for the Northern District of Georgia in 2004. Before his appointment as United States Attorney, Judge Duffey was a partner at King & Spalding in Atlanta, where his practice included complex civil and criminal litigation, focusing on trade secret, corporate espionage and fraud matters. Judge Duffey also served as Deputy Independent Counsel in charge of the Arkansas phase of the Whitewater investigation. His book, A Life in Law: Advice for Young Lawyers, was published in 2009. Duffey resides in Atlanta, Ga.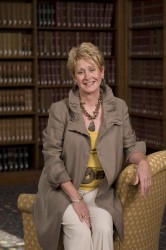 Peggy Fisher
Michael Emerson, FA"˜76, will receive the Alumni Achievement Award. Emerson is a two-time Emmy Award-winning actor best known for his role as Benjamin Linus on the TV show "Lost" and serial killer William Hinks on "The Practice." Michael lives in New York with his wife, Carrie Preston. The Cedar Rapids native plans to return to stage performance, but is slated to appear as a guest star in an upcoming episode of "Parenthood," set to air Feb. 15.
Peggy Fisher, FA"˜70, will receive the Distinguished Service Award for 2011. Fisher imparts her exemplary passion for Drake as co-chair of the distinctlyDrake campaign and currently serves as a member on the board of trustees. She is a key leader in furthering the vision of Drake University. She has previously been a member of the Greater Drake Committee and Drake's Presidents Circle Board. In 2008, she and her husband, Larry Stelter, established an endowed faculty chair in magazine journalism, among other major contributions to campus. They co-own the Stelter Co. in Urbandale, where Fisher is chief strategic and operating officer.
Christopher Goode, BN"˜98,
will be recognized with the Young Alumni Achievement Award. Goode, a Drake letter-winner in football, now serves his country as a member of the U.S. Secret Service Presidential Protective Division in service to the President of the United States and the first family. He lives in Washington, D.C.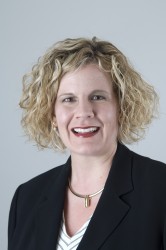 Jill Nickols Haug
Jill Nickols Haug, GR'99,PH'99, will be honored with the Young Alumni Achievement Award. Haug also works in the D.C.-area, as director of the New Practitioners Forum for the American Society of Health-System Pharmacists. Haug is a co-author of a book targeting the new practitioner audience, Survival Strategies for Your New Career. Haug is a member of the College of Pharmacy and Health Sciences National Advisory Council and serves on the Washington, D.C. Regional Advisory Board. She will be the keynote speaker at Drake's 24th annual Pharmacy and Health Sciences Day on Friday, March 4.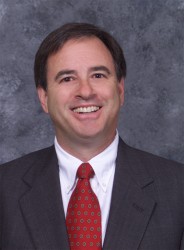 Jeffry R. Jontz
Jeffry R. Jontz, LA"˜66, is this year's Alumni Loyalty Award recipient. A member of the Tau Kappa Epsilon fraternity and the former chair of the Central Florida Alumni Chapter, Jontz works as an attorney for Swann and Hadley PA and lives in Orlando, Fla. Jontz returns to campus each year with classmates for "JAGBRAI," a trek to see how many Drake basketball games they can attend during their trip. Jeff previously served on the National Alumni Board of Directors and the President's Circle Board and is a member of the Francis Marion Drake Society.