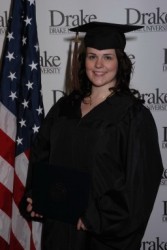 Jennifer Huegel, who earned her Drake degree in 2005, will receive an Outstanding Alumni Award at the School of Education's Believers and Achievers Banquet.
The Drake University School of Education will recognize and celebrate the accomplishments of exceptional alumni at the Believers and Achievers Banquet on Tuesday, March 1.
Alumni, current students, faculty and staff will gather in Parents Hall in Olmsted Center for an opening reception at 6 p.m. Dinner and an awards presentation will begin at 6:30 p.m., and Drake President David Maxwell will deliver the event's keynote address.
The Believers and Achievers Outstanding Alumni Awards will be presented to:

* Jennifer E. Huegel, GR'05

* Kathy Lockard, GR'88

* Dr. Doug Stilwell, GR'97,'04
Huegel, who teaches fourth grade at Greenwood Elementary School in Des Moines, was nominated for the award by Drake Professor of Education Sally Beisser.
"For a decade, Jennifer Huegel has co-operated a pen pal partnership with Drake's School of Education," Beisser said. "My pedagogy students write to her students, and her fourth graders reciprocate. Drake students learn about everything from developmental writing skills and the needs and interests of fourth graders, and the children learn how to practice handwriting and edit a friendly letter."
Read more about Huegel and Beisser's pen pal program online.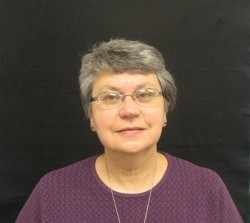 Kathy Lockard
Lockard works at Green Hills Iowa Area Education Agencies as a license renewal coordinator. She also conducts workshops on educator effectiveness as part of Drake's Extension Education department's performance learning systems courses.
"I nominated Kathy Lockard because she does a great job representing the Drake School of Education," said Chuck Sengstock, director of extension education at Drake.
"She is a consummate professional, a hard worker and a role model of integrity. Her support of Drake is unwavering, and I cannot think of anyone more deserving of this award."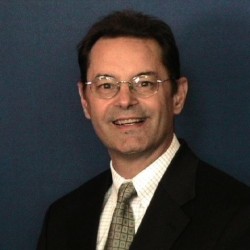 Dr. Doug Stilwell
Stilwell has served as superintendent of schools for the Urbandale
Community School District for six years. Prior to joining the school
district administration, he worked as a building principal for 12 years
and a classroom teacher for 13 years.
"Doug's selection as superintendent attests to his leadership
abilities," said Drake Associate Professor of Education David Darnell,
who nominated Stilwell for the award. "He has established himself as a
school district and community leader and — most importantly — he
models the Drake School of Education guiding principles in his work and
life as a man of deep integrity who represents the best of public
education."
Stilwell also serves on the Drake School of Education Teaching and Learning advisory committee.