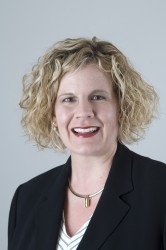 Jill Nickols Haug
Drake University students will devote a day to focus on professional
development at the 24th annual Pharmacy and Health Sciences Day on
Friday, March 4.
The free public event, which is organized by students in the College
of Pharmacy and Health Sciences, will begin at 8 a.m. in Levitt Hall in
Old Main. An afternoon discussion session will take place on the upper
level of the Olmsted Center. Find a complete schedule of events on at https://wwww.drake.edu/cphs .
The keynote speaker for the event will be Drake University alumna
Jill Nickols Haug, GR'99, who serves as director of the American Society
of Health-System Pharmacists New Practitioners Forum. Haug guides the
strategic planning and coordinates all activities of this important
membership group. She is responsible for facilitating the active
participation and involvement of new practitioners within ASHP. She
developed the ASHP Mentor Exchange and is a co-author of a book
targeting the new practitioner audience, "Survival Strategies for Your
New Career."
Haug serves on the College's National Advisory Council and the DELTA
Rx Institute Advisory Board for the Drake University College of
Pharmacy. She will be awarded a Young Alumni Achievement Award by the
Drake University National Alumni Association Board this spring.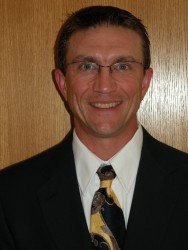 Brian Benson
Brian Benson, PH'96, Alumni Achievement Award
Benson is pharmacy operations manager at Iowa Methodist and Blank
Children's Hospital and worked from 2007-10 as an adjunct assistant
professor in the College of Pharmacy and Health Sciences.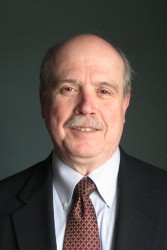 James DeMuth
James DeMuth, PH'70, Alumni Achievement Award
DeMuth is currently Vice-Chair of Extension Services in Pharmacy for The University of Wisconsin-Madison, where he has developed, executed and evaluated over 300 programs for pharmacists practicing in Wisconsin as well as national audiences.
Troy Trygstad
Troy Trygstad, GR'02, Young Alumni Achievement Award
Trygstad is currently Director of the Network Pharmacist Program, Community Care of North Carolina and a peer reviewer for several publications, including the American Journal of Managed Care, Journal of Managed Care Pharmacy and Value in Health.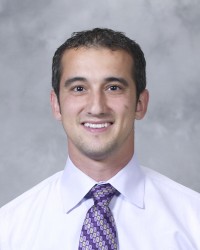 Anthony Pudlo
Anthony Pudlo, GR'07, Young Alumni Achievement Award
Pudlo began his career with Asheville, North Carolina-based Kerr Health, LLC, in July. He is currently Regional Clinical Manager.
Student awards and scholarships also will be announced.
For more information, contact Andrew North, andrew.north@drake.edu.