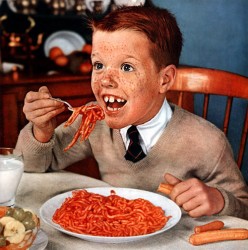 Thanks to the generosity of Karen Goodenow, a School of Education graduate and Drake University Board of Trustee, we are hosting a dinner for Drake undergraduate and graduate students on February 10, 2011. A spaghetti dinner will be served in the lobby of the Olmstead Center where our students can gather to connect to faculty and alumni.
We would like to invite all School of Education students and staff to stop by for dinner and mingle with others, including a few Drake School of Education Emeriti faculty. The official theme is "We Have Heart," chose during the month of February.
Join us for the complimentary dinner at the Olmsted Center (first floor) on Thursday, February 10, 2011 from 4:30 p.m. until 6:00 p.m.
We look forward to seeing you at the event in February!