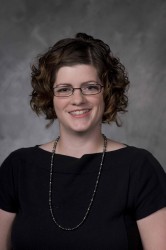 Andrea Kjos, assistant professor of social and administrative pharmacy, compiled these tips from faculty members.
Make taking better care of your health your top resolution for 2011. Drinking less and working out more are obvious goals, but you might not realize how a few simple steps before you head to your local pharmacy will put you and your family on the fast track to a year of well-being.
Faculty in Drake University's College of Pharmacy and Health Sciences recommend the following:


1. Cut costs in the right places on your medications.

Generics are a fantastic option to cut costs of medication. We are lucky to live in a time when so many effective medications are now available in generic formulation. People should take advantage of this aspect of the pharmaceutical market. If people would use more generic medication, overall costs of medication in the long run would likely decrease.

Beware of "good deals" on the Internet and especially on the Internet with overseas sources (including Canada and Mexico)! There are many who are further victimizing the people that experience high costs for medication that may look to such sources for cheaper alternatives. There is a much higher risk associated with illegal activity, counterfeit medication, and unregulated drug distribution sources such as these.


2. Get vaccinated.

Many pharmacies offer flu shots without appointments and at a low cost. A convenient trip to the pharmacy can save you from suffering weeks in bed with the flu.

Also, some pharmacies may be beginning to carry the new tetanus, diphtheria, pertussis booster (TdaP vaccine), as well as the pneumococcal vaccine for older adults. Check with your doctor to see if you would qualify for this and then with your pharmacist to see if it is available at their location.
3. Be smart with antibiotics.

Not everyone needs an antibiotic when they are sick. My common winter illnesses are caused by viruses and will simply resolve on their own. If you do have a diagnosed infection, be sure to take all your medication as prescribed and never save them for later. For more information, visit

www.fda.gov/NewsEvents/Newsroom/PressAnnouncements/ucm233825.htm.


4. Brush up on Supplements 101

Many people look to vitamins, herbals, and dietary supplements to aid in preventive health and self-care. However, although these products can be beneficial it is always a good idea to run your regime by your provider. No time to schedule an office visit? Stop by to see you pharmacist and they can help you decide what options would be best for your health but also help you identify whether any of your planned supplements would interact or counteract your other medications.


5. Update your plans for your 2011 health savings account.

Starting Jan. 1, 2011, over-the-counter (OTC) medications will no longer be covered under health savings account (flexible spending arrangements/FSAs) due to a change passed in the health care reform bill. You should check with your insurance company to see if any 2010 purchases will still be covered. Moving forward, you will need a prescription from your provider in order for OTC medication to continue to be covered by these accounts. For more information, visit www.irs.gov/irs/article/0,,id=227301,00.html.