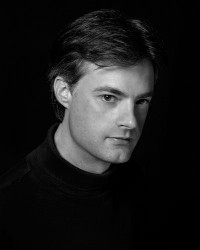 Nicholas Roth, associate professor of piano.
Drake University will host a faculty recital performed by Nicholas Roth, associate professor of piano, on Monday, Nov. 29.
The concert, which is free and open to the public, will be held at 8
p.m. on the Jordan Stage of Sheslow Auditorium in Old Main, 2507
University Ave.
Roth will perform with Clive Elliott, the Daniel B. Goldberg artist
in residence of theatre arts, on "The Story of Babar, the Little
Elephant," a work for piano and narrator by French composer Francis Poulenc.
The piece, composed in 1940, portrays the life of the beloved and iconic children's character Babar, king of the elephants.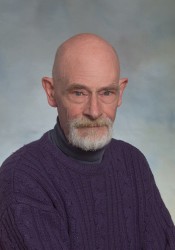 Clive Elliot, artist in residence of theatre arts.
"I chose the Poulenc because this is a much neglected piece in the piano
repertoire, and it's high time that it enjoyed its due celebrity," Roth
said. "Also, I have admired the work of Clive Elliott for years and
have always hoped to share the stage with him, and with this piece I
believe we have found the ideal means of collaboration."
In addition, Roth will perform Fantasiestücke, Op. 12, a set of solo pieces for the piano composed by Robert Schumann.
Roth began formal studies at age 12 and started receiving critical
acclaim for his appearances by the age of 18. He appeared as soloist
with the St. Louis Symphony and the Indianapolis Symphony under Raymond
Leppard, among others.
A Yamaha Artist in Education, Roth has been featured in recitals and
festivals throughout the United States, Germany and Spain. He was a
Beethoven Fellow of the American Pianists Association and won first
prizes in the chamber music competitions of Tortona and Pietra Ligure,
Italy.
Roth holds a Doctor of Musical Arts from Michigan State University, an
Artist Diploma from the Hochschule für Musik in Munich, Germany, and
master's and bachelor's degrees from Indiana University, where he was
the recipient of the School of Music's highest honors.
Elliot, a member of the Drake Department of Theatre Arts for more
than twenty years, teaches courses on acting, musical theatre, dialect
and classic pantomime.