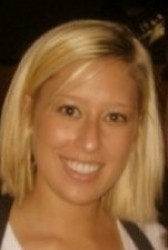 Bailey Carlsen
Drake University has forged a partnership that enables students to
pursue semester-long internships in the nation's capital while earning
academic credit.
The University's recent affiliation with The Washington Center came in response to a student's wants and needs. Bailey Carlsen, a
junior sociology and law, politics and society major from Aberdeen,
S.D., had an offer to work as an intern for Sen. John Thune — at the
Capitol, nearly 900 miles from where she was scheduled to attend Drake
classes.
"I felt I couldn't pass up the opportunity, but it was during the
fall semester and I needed to be able to stay a full-time student,"
Carlsen said. "I was very nervous about it."
Renee Cramer, director of the law, politics and society program at
Drake, put Carlsen in touch with another Drake professor, Rachel Paine
Caufield.
Caufield, associate professor of politics, learned of The
Washington Center after she and a group of students attended a seminar
on the 2008 Democratic National Convention in Denver. She plans to take
students to a Republican National Convention seminar, also organized by
The Washington Center, in 2012.
Caufield contacted the center about the Washington, D.C.,
internship program this summer and the University affiliated soon after.
"We're very excited about this affiliation, because The Washington
Center offers the epitome of experiential learning," Caufield said.
"Students who participate in the program not only live in Washington
D.C., but also work full-time there. They don't just dip their toes in.
They leap in and take a full swim."
On any given day, Carlsen attends senate hearings, briefings and
press conferences. She and the other interns answer constituent mail,
give tours of the Capitol and complete research projects for the Senator's staff, among other congressional activities.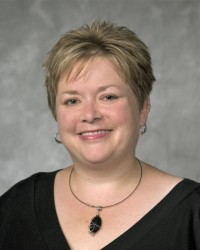 Rachel Paine Caufield
Caufield said those experiences and personal connections are crucial for young professionals who want to enter the political world. "We have a lot of students who are interested in going to Washington after graduation," Caufield said. "A knowledge of the city and the people there helps open the doors for jobs, post-graduation."
The Washington Center works with students in all fields of study to arrange internship placements within a wide variety of settings — for-profit, nonprofit, governmental and international. In Bailey's case, TWC was able to accommodate an internship that she had already accepted. Participants take one academic course, attend weekly programming activities, complete a civic engagement project and create a portfolio that chronicles their myriad experiences while in the capital. Upon completion, they earn 12 credit hours, which is equivalent to full-time student status at Drake.
Students who participate in The Washington Center's internship program have the opportunity to live with a broad and diverse community of students if they choose TWC housing. Approximately 400 students attend every fall and spring semester, and 700 students attend in the summer. They've come from every state in the United States and more than 25 countries, said Sara Clement, manager of institutional relations for The Washington Center.
"It's not uncommon for students to return to campus reporting, 'My roommates in Washington, D.C., were from Korea, Mexico and Pennsylvania,' or something to that effect," Clement said. "We're open to diversity in every sense of the word. The Washington Center accommodates students with disabilities, is LGBT-friendly, and works with students from different religious backgrounds. TWC interns come from public and private institutions and participate in programs ranging from advocacy, service and arts to global trade and regional integration, science, technology and society, and media and communication."
Drake also offers an academic semester in Washington, D.C., through American University. More than 30 students have enrolled in that program, through which students participate in internship roles two days a week, since its inception nine years ago.
Students who are interested in the Washington Center or American University program may talk to Caufield or their academic adviser.
"I absolutely love it here," Carlsen said. "D.C. is a very clean, fast moving, busy and youthful city. I'm very grateful for this chance and am excited to see how many other students use The Washington Center."