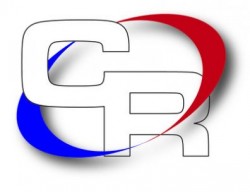 The Drake College Republicans will host a Republican Rally at 10 a.m.
Tuesday, Oct. 12, in Levitt Hall in Old Main, 2507 University Ave.
The event, which is free and open to the general public, will
feature speeches by Republican candidates Kim Reynolds, who is running
for lieutenant governor, and Brad Zaun, who is seeking to represent the
3rd Congressional District in the House of Representatives, and Matt
Strawn, chairman of the Republican Party of Iowa.
The rally is designed to kick off early voting at a satellite center
on Drake's campus, which will be open from 1 to 7 p.m. Tuesday, Oct.
12, and from 10 a.m. to 4 p.m. Wednesday, Oct. 13, in Olmsted Center,
2875 University Ave.
"The rally is a great opportunity for Drake students to be able to
interact with leading candidates during this election cycle," said Josh
Strief, president of the Drake College Republicans. "For people who
remain undecided this election, the rally presents a wonderful
opportunity to see important candidates in person and hear what they
will bring to the table. Even if you have chosen a candidate, getting to
see political actors in person is a valuable experience."