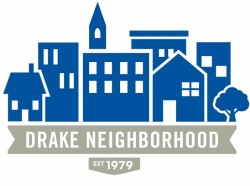 Drake students, faculty and staff are invited to a free neighborhood concert featuring Hot Club of Des Moines from 3:30 to 6 p.m. Sunday, Sept. 12, on the lawn of the Thoreau Center, 3500 Kingman Blvd.
Dwight Deason leads the band, which will feature the gypsy jazz of Django Reinhardt.
Concertgoers are welcome to bring chairs, blankets and food, as well as friends and family to enjoy the live music.
The Drake Neighborhood Association is sponsoring the event and the association will hold a short quarterly meeting between 3:30 and 4 p.m.