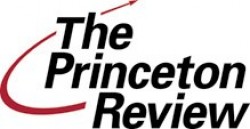 Drake University was named one one of the best colleges in the Midwest according to the Princeton Review rankings released this week.
The University is one of 152 institutions selected by Princeton Review as a Best in the Midwest school and one of 623 featured in the 2011 Best Colleges: Region by Region.
"We're pleased to recommend Drake University to users of our site as one of the best schools to earn their undergrad degree," said Robert Franek, vice president of Princeton Review's publishing. "We chose Drake based on its excellent academics and the opinions of our staff, college counselors and advisers. We also take into account what students at the schools reported to us about their campus experiences."
To generate the rankings, the Princeton Review surveys students to rate their own schools on several issues — from the accessibility of their professors to quality of the campus food — and answer questions about themselves, their fellow students and their campus life.
"We consider our mission statement — to provide an exceptional learning environment that prepares students for meaningful personal lives, professional accomplishment and responsible global citizenship — to be a promise to our students and their parents, to our alumni and to the community," said Drake President David Maxwell. "This kind of response from our students reinforces the fact that we are keeping that promise."
Some student comments on the profile on Drake include:

Drake "combines specialized academic programs with a small school feel in a way that promotes successful learning and professional preparation."
"Drake really knows how to tailor the college experience for each person going through. The school puts an emphasis on professional development and preparation that is heads above the rest."
Undergrads also enjoy "a great network of graduates that stay and work around the Des Moines area. They then come back and speak in classes, and often times have connections that can help students land internships."
Students are "serious about their study but they also know how to have fun," balancing both "very well."
The 152 colleges that The Princeton Review chose for its "Best in the Midwest" list are located in twelve states: Iowa, Illinois, Indiana, Kansas, Michigan, Minnesota, Missouri, Nebraska, North Dakota, Ohio, South Dakota and Wisconsin. Collectively, the 623 colleges named "regional bests" constitute about 25 percent of the nation's 2,500 four-year colleges.