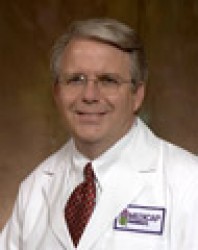 John Forbes
John Forbes, PH '80, recently received the Bowl of Hygeia award from the Iowa Pharmacy Association (IPA) for his commitment to community service.
Forbes, who owns Medicap Pharmacy in Urbandale, Iowa, was recognized at the association's annual meeting last month along with other Drake award winners. He was also featured in a story in the Des
Moines Register.
The award is given to a pharmacist who has made considerable contributions in the area of community service. Civic leaders throughout Iowa select one recipient who distinguishes his or herself both in the community and as a pharmacist.
One of Forbes' nominators said: "Your recipient's vision, energy and commitment to service has created success, growth and excellence for our community and he has truly touched the lives of our citizens and made us better."
A member of the Urbandale community for 28 years, Forbes helped spearhead the Central Iowa Honor Flight Committee, which has raised more than $1.5 million to take World War II veterans to view the World War II memorial in Washington, D.C.
Forbes is the medical director on the trips and oversees a staff of three physicians, including a cardiologist and an internal medicine and emergency room physician.
"This is the most self-fulfilling project I've ever worked on in my life to help these men and women travel to Washington to see their memorial," Forbes said. "The people I've met and the friendships I've made have made this a wonderful experience for me."
The project, which began in 2009, takes veterans on a 747-charter plane to the capital to view their memorial and other sites, including Arlington National Cemetery to view the changing of the guard, the Iwo Jima Memorial and the Korean and Vietnam War memorials.
Two more flights will take veterans to Washington, D.C. in August, which will conclude the program. After August, the project will have taken more than 1,900 men and women to view their memorial.
In raising money for the project, Forbes has looked to community partners, including Hy-Vee and Casey's, to support the program.
"The Des Moines community has been so generous to us," he said, "and it is not hard to raise money for a cause like this. Everyone has an uncle, a father or a close friend who had served in World War II."
Beyond his commitment to the Honor Flight program, Forbes has served as past president of IPA as well as a member on its committees, Board of Trustees and Foundation Board. He also was a member of Drake's College of Pharmacy and Health Sciences National Advisory Board for more than 10 years.
He has been active in his community as a coach, a member of the Urbandale City Council and with organizations including the Salvation Army and Chamber of Commerce. His work with the City Council and community service in Urbandale earned him the Citizen of the Year Award, which was presented to him in February by the Urbandale Chamber of Commerce.
"It has been a pleasure to work with John over these many years," said Dean Raylene Rospond. "He exemplifies the mission of the College of Pharmacy and Health Sciences to graduate individuals dedicated to serving their patients, their profession and their community. He is extremely deserving of this award."