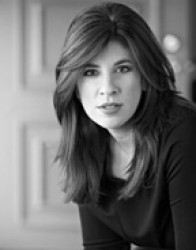 Ann Cravero
CONTACT: Tory Olson, 515-271-1834, tory.olson@drake.edu
Ann Cravero, mezzo-soprano, Drake University associate professor of voice and opera director, will perform a faculty recital on Friday, April 16.
The free, public concert will begin at 8 p.m. on the Jordan Stage in Sheslow Auditorium in Old Main, 2507 University Ave.
Cravero will be accompanied by Camelia Voin of Romania, soprano, and Mattia Ometto of Italy, on piano. The program will feature a selection of both solo and duet pieces, composed by Enescu, Bellini, Rodrigo, Strauss, Delibes and Offenbach.
Cravero has been heard on stages in Italy, where she served as voice instructor with the Alexander and Buono Festival of Music in Abano and throughout the United States, including performances at Weill Recital Hall in Carnegie Hall.
Her upcoming performances include solo engagements with the Lyric Symphony Orchestra in California, The Bach Festival in Illinois and the Wisconsin Symphony Orchestra. Cravero is due to release a CD, featuring accompaniment by pianist Miko Kominami, this fall.
She has received numerous awards including, the Donald Walker Vocal Scholarship for outstanding vocal achievement. She holds a Doctor of Music Arts and Masters of Music from the University of Iowa, and a bachelor's degree in music education from Bradley University.
For more information, contact Drake's Department of Music at 515-271-3975, or visit https://wwww.drake.edu/artsci/Music_Dept/index.html.