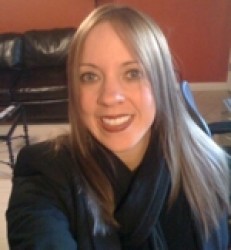 Jodie Lawston
Jodie
Lawston, assistant professor of sociology at DePaul University, will
present a lecture that explores emerging trends of mass incarceration,
particularly surrounding population and gender, at Drake University on Wednesday, April 7.
The
lecture, which is free and open to the public, is titled "Mass
Incarceration, Prisoner Rights and the Question of Gender: Thinking
About Social Justice." The event will start at 7 p.m. in the Cowles
Library Reading Room, 2725 University Ave.
Lawston will explore
trends of mass incarceration and populations that are targeted for
imprisonment, and how they fit within the larger framework of social
justice.
She also
will focus on gender disparity in the prison population. While men are
still more likely than women to be incarcerated, Lawston noted, the
female prison population is increasing at a faster rate than that of
men.
"I am very interested in the processes of silencing and
resistance that occur during imprisoned women's lives," Lawston added.
"I find it critical to include the voices of imprisoned women in my
work.
As a researcher of women and social justice, Lawston has
written a book titled "Sisters Outside: Radical Activists Working for
Women Prisoners." She also is conducting two qualitative research
projects. The first study examines immigration detention centers and
their connection to prison expansion while the second explores the life
histories of women in prison and the conditions of their confinement.
Lawston
holds a bachelor's degree in psychology and women's studies from the
State University of New York and a Ph.D. in sociology from the
University of California in San Diego.
Lawston's lecture is
sponsored by Drake's Women's Studies Concentration, Engaged Citizen
Experience and the Law, Politics and Society program.
For more information, contact Michael Haedicke, Department for the Study of Culture and Society, at 515-271-3893 or michael.haedicke@drake.edu.