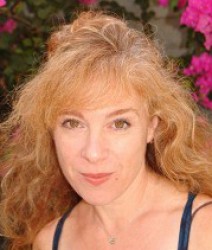 Shira Tarrant
CONTACT: Lisa Lacher, 515-271-3119, lisa.lacher@drake.edu
Drake University hosted Shira Tarrant, a nationally recognized expert on gender politics, sexual assault and popular culture, for a public lecture and campus workshops last week to further the University's sexual assault prevention efforts.
Tarrant gave a talk titled "Gender Justice and Sexual Assault," which was followed by a question-and-answer session on Thursday afternoon. She also met with the Drake Sexual Assault and Coercion Task Force and members of Students for Women's Issues to discuss policies of assault prevention and response.
"I am glad to see Drake's administration taking strides to recognize and effectively respond to sexual assault on our campus," said junior Elizabeth Hopkins, who met with Tarrant prior to her lecture. "I hope these focused discussions will continue with many different students and administrators."

Tarrant, who holds a doctorate in political science from the University of California-Los Angeles, examined issues of sexual assault through a feminist political lens to discuss ideas of masculinity, sexual pleasure, power and violence.
"Feminism isn't something that only women do. Men can be and are heavily involved with issues of gender justice," said Tarrant, assistant professor in the Women's, Gender and Sexuality Studies Department at California State University, Long Beach.
As evidence of men's efforts to prevent rape and sexual assault, she named several organizations that actively work against sexism, including Men Against Sexual Violence, the National Organization for Men Against Sexism, A Call to Men and Men Can Stop Rape.
Tarrant advocates for social changes that maximize freedoms, create safety for women and free women from the threat of sexual assault.
"Sexual danger is the antithesis of sexual pleasure. It is a form of social control," she said.
Tarrant discussed the tips often suggested for women to protect themselves against threats of sexual violence, which frequently include:

Avoid walking alone, especially at night.
If you must walk at night, carry your keys in between your fingers and have your cell phone ready.
If you are on an elevator alone and someone else goes to get on, get off the elevator when they get on.
"The problem with these tips is most victims know the person who assaults them and the problem is just as serious, if not more serious, because the victim trusted the assaulter," she said. "The safety approach also blames the survivor and tells her 'if you got hurt, it was because you didn't take enough precaution.'"
Tarrant then quoted Colleen Jameson, who in response to the tips for women published a list of tips for men to prevent sexual violence:

Don't put drugs in people's drinks in order to control their behavior.
When you see someone walking by themselves, leave them alone!
NEVER open an unlocked door or window uninvited.
If you are in an elevator and someone else gets in, DON'T ASSAULT THEM!
USE THE BUDDY SYSTEM! If you are unable to stop yourself from assaulting people, ask a friend to stay with you while you are in public.
Carry a whistle! If you are afraid you might assault someone "on accident" you can hand it to the person with you, so they can sound the alarm if you do.
"The best way to prevent violence is for assaulters not to assault. It's guaranteed to work," she said.
In the short term, Tarrant calls for members of the community to hold one another accountable for behavior, to stop being silent bystanders and to engage in acts of microactivism to resist sexism and threats of sexual violence.
"As the campus community comes together, we need to remember there is no gold star at the end. It is a constant struggle," she said.
However, in light of the problems that exist and lie ahead, Tarrant ended the talk with a word of encouragement for Drake:
"Violence can't be ended in a day, but today would be a good day to start."