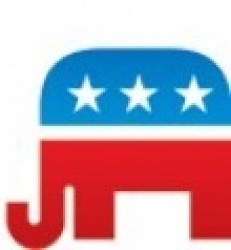 Republican candidates for the 3rd Congressional District will be featured at the next IowaPolitics.com forum on Friday, March 26, at Drake University. The event will start at 1 p.m. in Drake's Levitt Hall in Old Main, 2507 University Ave.
Confirmed participants include:

Scott Batcher of West Des Moines
Pat Bertroche of Urbandale
Dave Funk of Runnells
Jim Gibbons of Des Moines
Mark Rees of West Des Moines
Sen. Brad Zaun of Urbandale
IowaPolitics.com Des Moines Bureau Chief Lynn Campbell will moderate the program, and questions will be accepted from audience members. The event later will be broadcast on the Mediacom Connections channel statewide and will be available for On Demand viewing on Mediacom Channel 1.
The forum is part of the "Cookies and Conversation" series presented by Drake, IowaPolitics.com and Mediacom.
Doors open at 12:30 p.m. and taping of the show will be from 1 to 2 p.m. Free parking will be available in Drake lots at 26th Street and University Avenue and 25th Street and Carpenter Avenue.
The event is free and open to the public, but registration is required. There are three registration options: