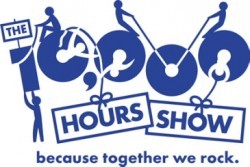 CONTACT: Tory Olson, 515-271-1834,
tory.olson@drake.edu
; Kelsey Anderson, 651-815-1595,
10kci.du@gmail.com
The 10,000 Hours Show of Central Iowa is making an offer that most students can't refuse: a free concert ticket. Student volunteers will be recognized with a volunteers-only concert this spring featuring an alternative rock band, the Cold War Kids.
Students who log at least 10 hours of community service will receive a ticket by registering and logging volunteer hours at www.10000hoursci.org. The concert will take place at 8 p.m. Friday, April 9, at Iowa State University in Ames. The 10,000 Hours Show will provide free transportation to and from the concert.



During the week of February 22-26, The 10,000 Hours Show staff will be available from 11 a.m. to 1 p.m. in the Olmsted Breezeway, 2875 University Ave., to assist students with online registration.
Students will also have the opportunity to take part in an on-campus community service project. The 10,000 Hours Show staff will have cards that students can decorate for Aging Resources, a local nonprofit organization that holds programs for the elderly. By making cards, Drake students can earn one volunteer hour to log toward the concert ticket.
The 10,000 Hours Show of Central Iowa is a student-run organization at Drake and Iowa State that promotes volunteerism by recognizing student volunteers with a free concert held in April. Past performers have included; Ben Folds, Guster, CAKE and JET. The 10,000 Hours Show is an endeavor of United Way of Central Iowa, the Volunteer Center of Story County, the Iowa Commission on Volunteer Service, Drake University and Iowa State University.



For more information, visit www.10000hoursci.org or send an e-mail to 10kci.du@gmail.com.