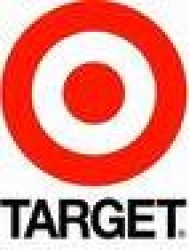 FOR IMMEDIATE RELEASE
Feb. 4, 2010
CONTACT: Tory Olson, 515-271-1834,
tory.olson@drake.edu
DRAKE RECEIVES TARGET GRANT FOR PHARMACY STUDENT LEADERS
Drake University prides itself on its students that make a difference in their community and on campus. The College of Pharmacy and Health Sciences recently received a grant to provide two $5,000 scholarship from Target to support student leaders who are making a difference.
"Target's support for these scholarships provides evidence of their interest in developing, supporting and recognizing student leaders in the pharmacy profession," said Renae Chesnut, Drake associate dean for academic and student affairs and associate professor of pharmacy practice.
"One of the student learning outcomes of our pharmacy program, as well as Drake University, is the development of leadership skills in our students. These scholarships will allow the college to recognize students who have developed and displayed their leadership skills and serve as role models for the rest of the student body."
The new scholarship program will target students who are in their third or fourth year of the professional pharmacy program.
Eligible students will be selected through a competitive application process and must have:
Experience in a leadership role in a student program within the college, such as a student chapter of a national professional organization, student government, a professional pharmacy fraternity, honorary pharmacy society or college committee, among others
Completion of the college's Student Leadership Development Series, a year-long, intensive program designed to help students leaders reflect on their personal leadership styles, discover their hidden potential and determine how they distinguish themselves as leaders.
Induction into Phi Lambda Sigma, a national pharmacy leadership society for pharmacy students who have displayed leadership qualities and have been recognized for these qualities by their peers
Interest in pursuing a career in community pharmacy
"Approximately 60 percent of pharmacy and health sciences students are active in a student organizations, professional fraternities, project committees and campus government," added Chesnut, who serves as faculty adviser for Drake's Rx (Pharmacy) Unified Group of Students (DRxUGS) and Drake's Pharmacy and Health Sciences Day Committee. "Our student's impact on the University, College and community as a whole is impressive."
Target already offers its professionals to serve as mentors for college students and recent graduates in experiential rotation experiences. Many Drake graduates continue on in careers with Target pharmacies throughout the country.
About Target

Minneapolis-based Target Corporation (NYSE:TGT) serves guests at more than 1,600 stores nationwide and at Target.com. Target is committed to providing a fun and convenient shopping experience with access to unique and highly differentiated products at affordable prices. Since 1946, the corporation has given 5 percent of its income through community grants and programs like Take Charge of Education. Today, that giving equals more than $3 million a week.