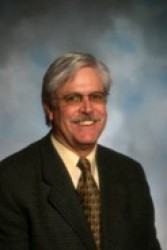 Jack Hatch
Drake students will devote a day to focus on health care reform at the 23rd annual Pharmacy and Health Sciences Day on Tuesday, Feb. 23.
The free, public event, which is organized by students in the College of Pharmacy and Health Sciences, will begin at 9 a.m. in Sheslow Auditorium in Old Main.
Iowa Sen. Jack Hatch, D-Des Moines, will give the keynote address on his perspective on health reform legislation. He serves as chair of the White House Working Group of Legislators for Health Reform.
Sen. Hatch, AS'72, GR'73, was appointed to the position in June. In this role, he leads state legislators, who are health reform experts from around the country, in advising the president on national proposals for health care reform.
Throughout the day, students will participate in mini discussions and professional development activities on topics including:

Pharmacy residency
Pharmacy rotations
Financial planning
Health sciences administration
Pharmaceutical management
Participants also will interact with representatives from local health care providers, pharmacies and the Iowa Department of Health to pursue career opportunities.
In addition, students in Drake's Rx (Pharmacy) Unified Group of Students (DRxUGS) organization will conduct a live and silent auction in the afternoon.
The college also will announce the Preceptor, Mentor and Teacher of the Year Awards, as well as the Hartig Faculty Development Award, Hartig Distinguished Professor Award, Granberg Faculty Award and Alumni Achievement Awards.
The 2010 Alumni Achievement Awards will be presented to:

Denise Nichols, PH'97, Alumni Achievement Award
Steven Herwig, PH'71, Alumni Achievement Award
Kimberly Scarsi, PH'99, Young Alumni Achievement Award
Student awards and scholarships also will be announced.
For more information, contact Tim Humlicek at timothy.humlicek@drake.edu.