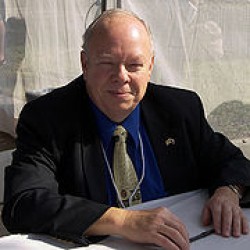 Orville Vernon Burton
As part of the national traveling exhibit on President Abraham Lincoln on display at Drake, the University is hosting a lecture on "The Age of Lincoln" Thursday, Feb. 4.
Orville Vernon Burton, the Burroughs distinguished professor of southern history and culture at Coastal Carolina University, will give the presentation at 7 p.m. in the Cowles Library Reading Room.
The author or editor of eight books, including "In my Father's House There Are Many Mansions: Family and Community in Edgefield, South Carolina," Burton focuses his research on aspects of the American South, including race relations, family, community, politics and religion.
The exhibit, "Abraham Lincoln: A Man for His Time, A Man for All Times," features notable written and spoken words of President Lincoln, supplemented by letters, photographs and images from Civil War soldiers.
The event is part of the library's ongoing Citizen's Arise! initiative designed to engage students, teachers and the general public about the importance of responsible citizenship.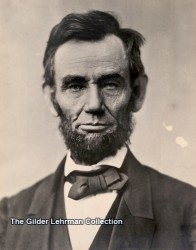 The Abraham Lincoln exhibit is free and open to public through Feb. 8
during regular library hours: Monday through Thursday, 7:30 a.m. to 1
a.m.; Fridays, 7:30 a.m. to 9 p.m.; Saturdays, 9 a.m. to 7 p.m.; and
Sundays, 11:45 a.m. to 1 a.m.
Organized by the Gilder Lehrman Institute of American Historyin New York City, the exhibition is made possible by a major grant from
the National Endowment for the Humanities: great ideas brought to life.


Citizens Arise! series to bring student debate to Drake
Cowles Library will host eight Iowa high school debate teams for its Citizens Arise! Student Debate on Tuesday, Feb. 23.
Eight Iowa high schools with reputations for excellence in debate were
invited to participate: Ankeny, Dowling Catholic, Indianola, Okoboji,
Roosevelt, Valley, Waukee and Winterset. One two-student team from each
school will compete in the public forum style debate arguing in support
of or to reject the resolution topic: The abridging by the U.S. federal
government of individual state powers granted by the 10th Amendment is
justified.
The debate occurs in concurrence with a national traveling exhibit on
President Abraham Lincoln. States' rights, especially as they pertained
to slavery, was the leading political issue of Lincoln's time and led
to his presidential campaign, election and the Civil War. Students will
debate this same topic as it relates to our culture and times.
The Citizens Arise! Student Debate is free and open to the public. The
final round will be held on Tuesday, Feb. 23, at 7 p.m. in the Cowles
Library Reading Room.
For more information about "Citizens Arise!" and to view a complete list of events, visit citizensarise.drake.edu or contact Claudia Frazer at 515-271-3776 or claudia.frazer@drake.edu.