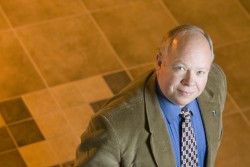 Orville Vernon Burton
Historian Orville Vernon Burton will present a lecture titled, "The Age of Lincoln," at Drake University on Thursday, Feb. 4.
The event, which is free and open to the public, will be held at 7 p.m. in Cowles Library Reading Room, 2725 University Ave.
He is the Burroughs distinguished professor of southern history and culture at Coastal Carolina University.
Burton, a Pulitzer Prize-nominated author, has written or edited eight
books, including "The Age of Lincoln" and "Slavery in America."
His research and teaching interests include the American South,
especially race relations, family, community, politics, religion, and
the intersection of humanities and social sciences, especially
humanities computing.
This lecture is presented in conjunction with the national
traveling exhibit on President Abraham Lincoln on display in Drake's
Cowles Library from Jan. 11 through Feb. 8.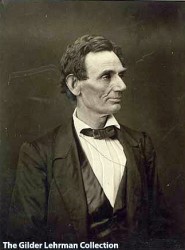 The exhibit, titled "Abraham Lincoln: A Man for His Time, a Man for
All Times," features the President's written and spoken messages,
enhanced by Civil War-era photographs, letters and images.
The exhibit is open during regular library hours from:

• Monday through Thursday: 7:30 a.m. to 1 a.m.

• Fridays: 7:30 a.m. to 9 p.m.

• Saturdays: 9 a.m. to 7 p.m.

• Sundays: 11:45 a.m. to 1 a.m.
The display has been organized by the Gilder Lehrman Institute of
American History in New York City and made possible by a major grant
from the National Endowment for the Humanities: great ideas brought to
life.
The exhibit is a component of Drake's "Citizens Arise!" series, a
multi-year initiative that aims to inspire students, teachers and
citizens to responsible citizenship. Its goal is to encourage education
about the history, development and uses of the democratic process as an
instrument for managing the challenges of the 21st century.
For more information about "Citizens Arise!" and to view a complete list of events, visit http://citizensarise.drake.edu or contact Claudia Frazer at 515-271-3776 or claudia.frazer@drake.edu.