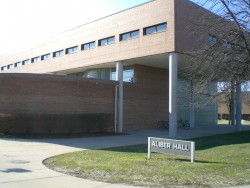 Professionals seeking to advance their careers are invited to explore Drake University's Certificate in Business Management program.
This program, offered by Drake's Center for Professional Studies, provides opportunities to update and enhance leadership and professional skills, such as strategic decision-making.
All seven sessions will be held on the Drake campus on Friday afternoons from Jan. 29 through March 12. Each session will be facilitated by a faculty member who teaches in Drake's MBA program, which was voted "Best MBA" by readers of the Des Moines Business Record for the third straight year in 2009.
The Certificate in Business Management program will cover a variety of topics, including:

Becoming an Effective Leader
Business in the World Economy
Strategic Decision-Making in a Business Environment
Finance and Accounting for Strategic Decision-Making
The cost of the 32-hour program is $975 per person. For more information, please visit http://www.cbpa.drake.edu/cps or call the Drake Center for Professional Studies at 515-271-2592.